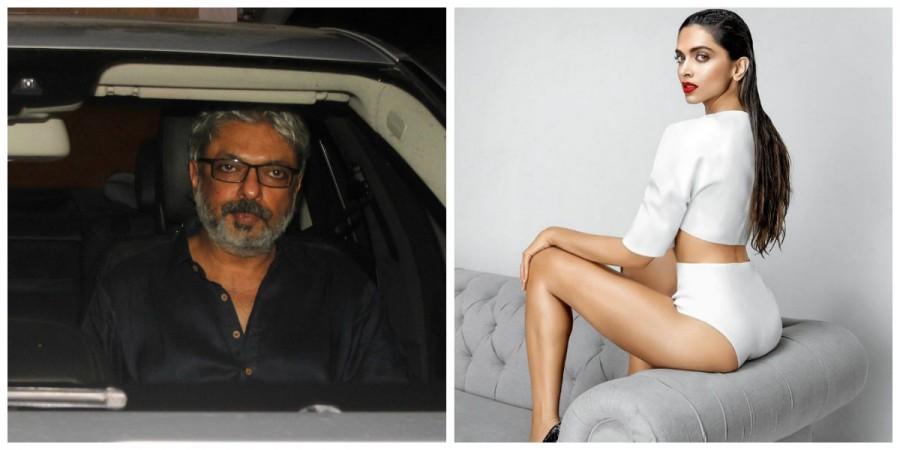 Sanjay Leela Bhansali is reportedly upset with Deepika Padukone and the reason is her recent bold photoshoot.
Deepika was recently in news for a revealing photoshoot. While Deepika looked sensuous in the pictures, she also drew flak. Many on social media slammed the actress saying she has forgotten "Indian culture".
Although Deepika appeared to be least bothered about the harsh comments, reports said director Bhansali is miffed with her. It has been reported that SLB is angry with Deepika for doing a revealing photoshoot before the release of Padmavati.
Deepika will play historical character Rani Padmini in Bhansali's next movie Padmavati.
"Deepika is essaying the role of a historical character, a Rani in Padmavati and to pose for steamy photoshoots right before the release of the film, is unacceptable to Sanjay Leela Bhansali. He feels the picture could rub people the wrong way. After what has happened in the past, he just cannot afford to risk it all for a third time," The Asian Age quoted a source as saying.
Earlier, the team of Padmavati had a tough time when the set of the movie in Jaipur was vandalised by a mob over rumours that the film will portray the female lead character in a bad light. Bhansali was even manhandled by the mob during the attack on the set. Again, a similar attack took place while shooting at Kolhapur.
However, the controversy was put to rest after Bhansali had issued a statement assuring the movie wouldn't have any offensive scene involving the female lead character. Nevertheless, it seems Bhansali fears Depika's sizzling photoshoot may again cause trouble for the movie. Slated to be released on November 17, Padmavati also features Ranveer Singh and Shahid Kapoor.