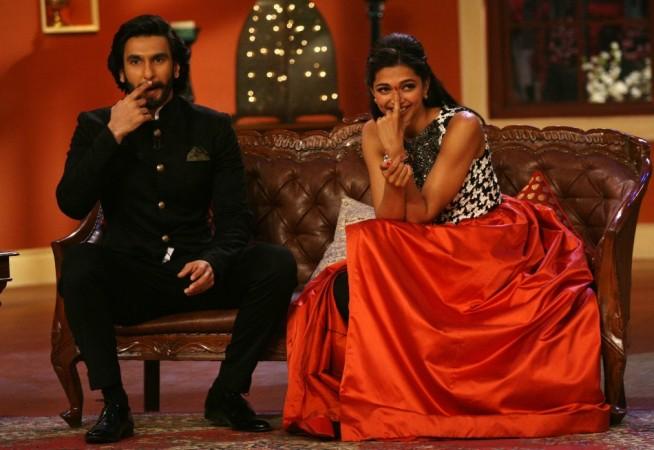 With the release of her first Hollywood film xXx: Return of Xander Cage in India, the year 2017 has begun on a good note for Deepika Padukone. But the year won't be smooth for her.
Also Read: 6 times Deepika Padukone gave us major fashion goals
At least that is what astrologers have predicted. Padukone will apparently have a good year career-wise, but at the cost of her relationship with Ranveer Singh. Tarot card reader Jay Madaan and astrologer Nitin Manchanda told Hindustan Times that Padukone will get more Hollywood offers from February, which will create a rift between her and Singh.
They also say that though Padukone and Singh are lucky for each other, their relationship will end by mid-2017. "Deepika and Ranveer are both happy and lucky for each other. New stories and rumours are likely to flow in the coming year," Padukone's card says, according to the report.
Not only Padukone and Singh, the year will not be good for Alia Bhatt and Sidharth Malhotra as well. According to the card reader and astrologer, Bhatt and Malhotra's relationship is already going through a bad phase and the year 2017 will bring in more difficulties, which will lead to their breakup by June.
As for other celebrity couples, including Virat Kohli-Anushka Sharma, Sonam Kapoor- Anand Ahuja and Sonakshi Sinha-Bunty Sajdeh, the astrologers have predicted either engagement or marriage.
Kohli-Sharma will have a busy year, but it looks like engagement is on cards for them. "From 26th January to mid-July, due to replacement of Saturn in Virat's chart, they will have ups and downs in their relationship but thereafter a smooth ride and engagement is on cards by November," their stars say.
The leading daily also reported that Kapoor and Ahuja's relationship will get stronger and there is a possibility that they might formalise their relationship into marriage anytime after July. For Sinha- Sajdeh, the astrologers predict that they might set a date for marriage by the end of this year.