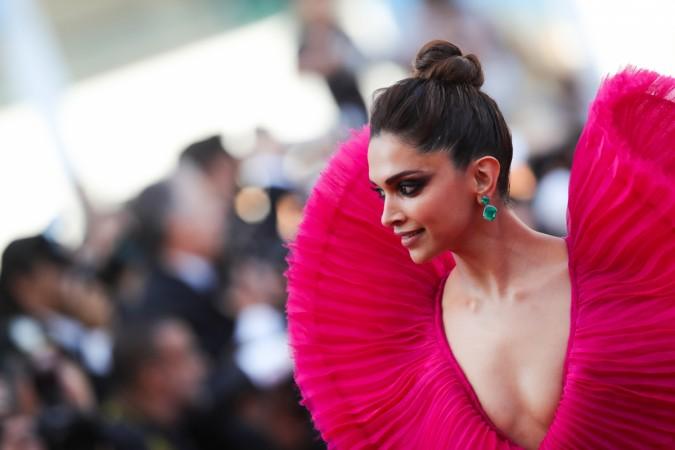 Bollywood diva Deepika Padukone enthralled the audience with her stunning pink ruffled dress at Cannes 2018. But it seems like the look triggered a series of funny tweets. Many were quick to point out her resemblance to a bizarre creature of extinct species seen in the movie Jurassic Park - the Dilophosaurus.
Can't recall? The venom-spitting dinosaur that killed the 1993 movie's lead computer programmer, Dennis Nedry looks strikingly similar to the Padmaavat star's gown, according to some amused users on Twitter. The huge ruffled sleeves had social media splits, who couldn't help but agree on how apt the comparison was.
Other than having huge wing-like sleeves, Deepika's dress had an incredibly heavy, ruffled train. The fuschia gown is from Ashi Studio's Spring/Summer'18 collection.
The actress has been criticized before for her choice of outfit for international events like Cannes and Met Gala. Deepika had made the news during the MTV EMA 2016 awards for opting for an olive green long skirt with an embellished bodice, paired with a matching bomber jacket.
While her look at the recent Met Gala 2018 in New York was quite well received by many, the Indian audience did not seem as impressed with her frilly pink look for Cannes 2018.
Check out the hilarious tweets here: