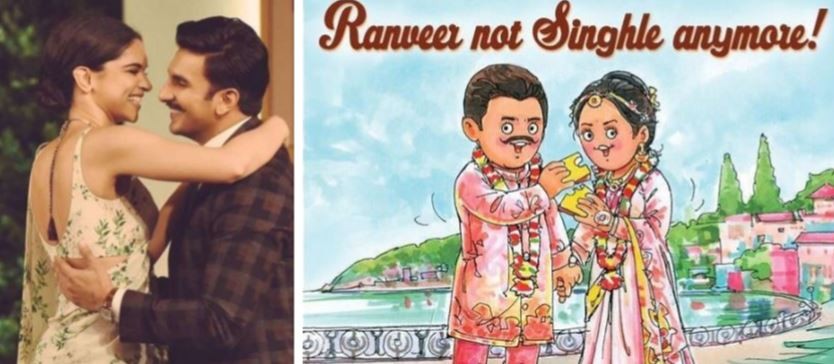 Finally! After years and years of waiting, Deepika Padukone and Ranveer Singh are finally man and wife. The couple got married in a traditional Konkani ceremony on Wednesday and will be tying the knot again in a Sindhi ceremony today. Very few people from the industry were invited to attend the event which was mostly a close-knit family affair.
Deepika Padukone and Ranveer Singh's strict no-photo policy might have upset their fans and industry peeps but it has also piqued our interest multiple folds into how they might have looked. It has been reported that the couple didn't want to be clicked off-guard and wanted only professional photographs to go online and thus, no photos will be shared by them or by anyone from the venue unless the give a go ahead.
Singer Harshadeep Kaur, who had been invited to sing at their sangeet ceremony, had also been asked to take off the photo she had put on Instagram from the wedding venue, which she did.
Industry peeps have flooded Ranveer and Deepika with their congratulatory messages and so have Durex and Amul in their own unique way.
While we enjoyed Durex's sassy tweet, Amul cute wish won over our hearts.
We wish the couple a blissful married life ahead!