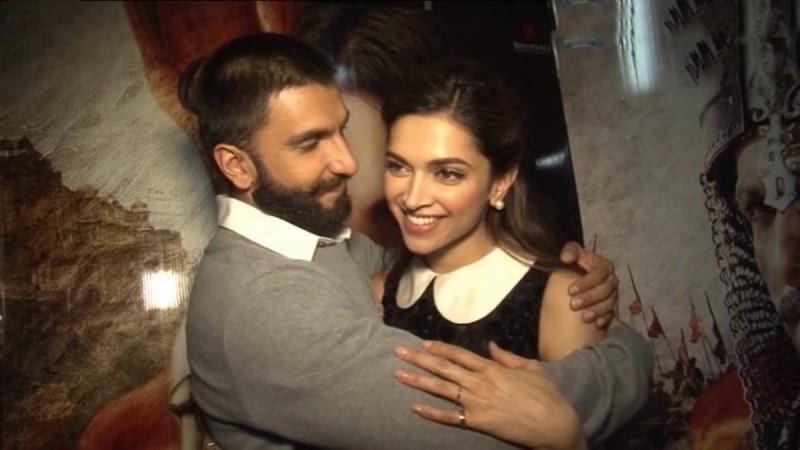 The big fat wedding of Deepika Padukone and Ranveer Singh is yet to be officially confirmed. However, the much-anticipated wedding will soon take place in a close-knit ceremony with friends and family members in attendance. The couple is all set to take their marriage vows on November 20 at Lake Como, in Lombardy, Italy. If the latest reports are to be believed, guests who will be attending the wedding will not be allowed to carry their cell phones to avoid the wedding becoming a public affair.
In order to keep their wedding more private, the soon-to-be-wedded couple will reportedly not invite the media to avoid frenzy among their fans at the destination. However, it is being said that Deepika and Ranveer will eventually share glimpses of their wedding day on social media with their fans.
Though the couple have remained tight-lipped about their impending wedding, veteran actor Kabir Bedi recently shared his excitement on Twitter when he came across a news article revealing details about their marriage.
"It's a very special day for both Ranveer and Deepika which is why they just want the close ones to be present for their wedding ceremony. Mostly it will be their families and a few close friends. The guest list consists of merely 30 people and that's exactly how these two want it. Italy is a favourite destination of both Ranveer and Deepika so they want to keep their big day more of a private affair. They are looking forward to hosting grand receptions once they're back in India post the wedding," a source was quoted as saying by Filmfare.
The couple will also reportedly host two receptions - one in Mumbai for their friends from Bollywood and another in Deepika's hometown Bangalore for their extended family members and relatives.
A big announcement from Deepika and Ranveer may be on the cards soon.