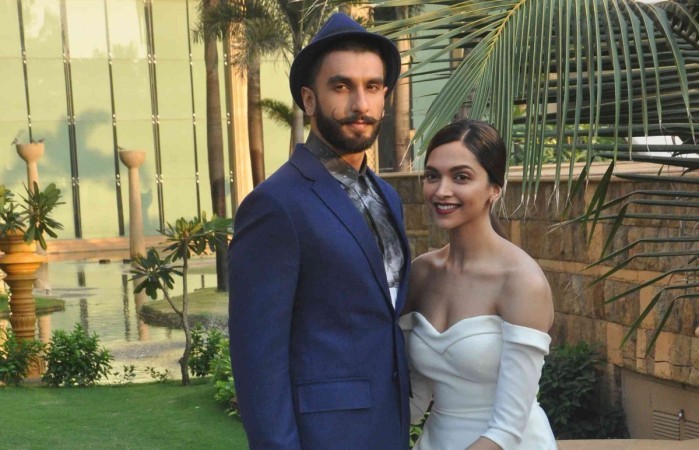 The wedding of the year, or let's say the latter part of the year, is gaining a lot more attention now. We are talking about the high-profile wedding of Bollywood actors Ranveer Singh and Deepika Padukone. The beautiful couple will indeed have a destination wedding, and as has been the rumour, it will be in Lake Como, Italy.
Speculations about the date of Deepika Padukone and Ranveer Singh have also been on for a while. Some people said it will be a December wedding, but more and more sources pointed to a November celebration for the couple.
Now, Filmfare magazine has confirmed the Ranveer Singh-Deepika Padukone wedding date as November 20!
What's more, actor Kabir Bedi has also confirmed the Italian destination, saying on Twitter, "Great couple! Great locale in Italy! Great event! Wishing @RanveerOfficial and @deepikapadukone a wonderful wedding, and a lifetime of happiness."
Filmfare magazine quoted a source as saying, "It's a very special day for both Ranveer and Deepika which is why they just want the close ones to be present for their wedding ceremony. Mostly it will be their families and a few close friends."
"The guest list consists of merely 30 people and that's exactly how these two want it. Italy is a favourite destination of both Ranveer and Deepika so they want to keep their big day more of a private affair. They are looking forward to hosting grand receptions once they're back in India post the wedding."
Ranveer Singh and Deepika Padukone have dated since their first movie together, Sanjay Leela Bhansali's Goliyon Ki Raasleela - Ramleela. They went on to star in other blockbusters of the same director, namely Bajirato Mastani and the recent Padmavat.
Meanwhile, the couple continues their public display of affection on Instagram. Recently, when they returned to India after a holiday, Ranveer and Deepika were spotted walking hand in hand at the Mumbai airport and even kissing.
All we can do now is wish the couple well and wait for their reception in India. Congratulations to Ranveer Singh and Deepika Padukone.