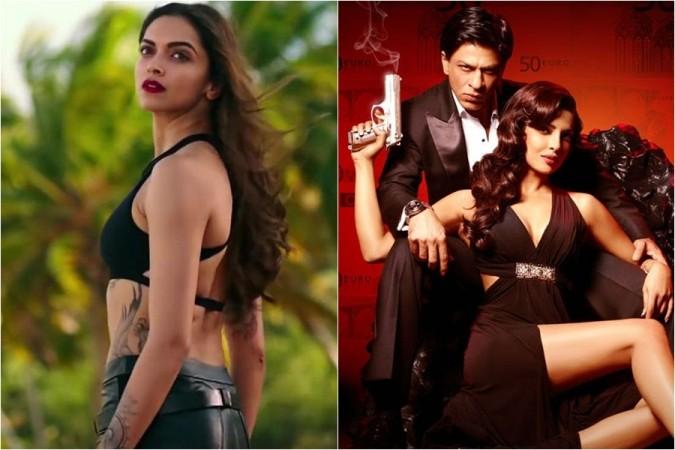 Deepika Padukone was said to replace Priyanka Chopra's 'Junglee Billi' role in Shah Rukh Khan's Don 3 but now it looks like the makers have decided to cast a new actress as the leading lady in the third installment of the successful franchise.
Don 3 will have a new actress as its leading lady and the movie is expected to go on floors next year, trade analyst Ramesh Bala said. The action thriller will be shot in Dubai and Abu Dhabi in UAE, he added.
However, the suspense around the film's leading lady still remains. In an earlier interview with IBTimes India, producer Ritesh Sidhwani had said he has no idea about the casting and who is replacing whom.
"Don 3 is something which is going to happen very soon. I don't know when but if you would've asked me this question last year, I wouldn't have been able to speak about it. But I would say that Don 3 will be on the cards. We are working towards the story and once we have the story, we will start rolling. And I really don't know about the casting as of now. Shah Rukh Khan will, of course, be there but who else is going to be in the cast, there is nothing I can tell before the completion of the script. Right now, I don't have any idea of who's going to be replaced and who's not," Sidhwani said.
As Deepika and Priyanka are now out of the race, it will be interesting to see which actress will get the role in the upcoming Don sequel.
Shah Rukh Khan's Don (2006) is an official remake of Amitabh Bachchan's 1978 film of the same name. The sequel to the remake was also made in 2011. The film was produced by Ritesh Sidhwani and Farhan Akhtar's production company Excel Entertainment.