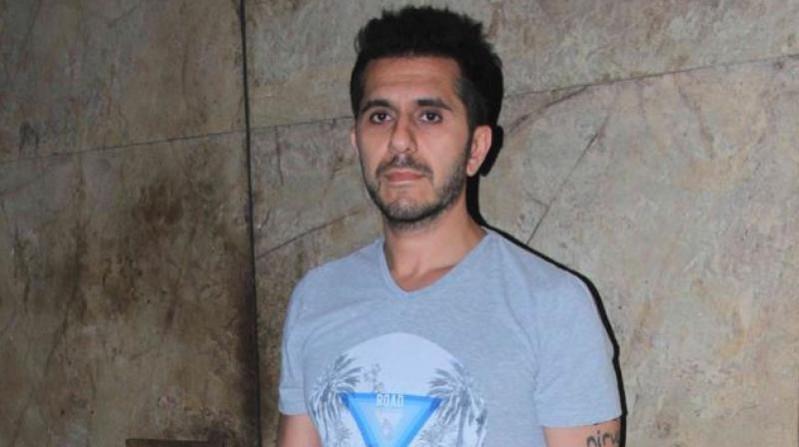 After celebrating the success of Fukrey Returns, producer Ritesh Sidhwani is all set to entertain audiences with his three upcoming films — Gold, Gully Boy and 3 Storeys.
In an exclusive conversation with International Business Times India, Ritesh talks about making a third instalment of Fukrey franchise, why Bollywood is in crisis and how ticket pricing affects footfalls and Don 3.
Fukrey Returns has crossed Rs 50-crore mark in its first week of release. How does it feel when a hit film turns into a successful franchise?
It is very heartening to see people are appreciating and liking your film on a sequel especially for a film like Fukrey which has got relatively newer cast. And when the film fetches good numbers, it really makes you feel like that people are basically coming for content and not star value is not the only driving force. And not to take away from the brilliant performance of the characters. All of the actors have done a remarkable job and played their role to the T. So I think it is always encouraging to see even if you have made a smaller film, there's no stopping to it if you have a really good story to tell which can make people laugh and let the audiences enjoy themselves to their fullest.
I think the characters over a period of time, especially with TV penetration, grew and more and more people got a chance to watch the film. When it was coming frequently on TV after the release in 2013, we already knew that it was doing well. So when we were planning the sequel, I think it turned out that Fukrey Returns in actually in its true sense is a sequel since it starts exactly one year after where you left the characters in 2013. So I think it worked in a lot of aspects.
And now that Chucha has got supernatural ability to predict future and even Bholi Punjaban has fallen for him, can we expect Fukrey 3 on the cards?
I think you should write a script since you are giving me a story idea of what can happen next. I am happy since last time audiences wanted to see more of the characters in the film. And their hunger was satisfied with Fukrey Returns. So if we get a script that will give justification to the Fukrey Returns story, we will definitely do it since viewers want to see more of these characters. I want to see, more personally. I am enjoying it. So if by any means the story could move further and Chucha, Laali, Bholi, Zafar, Honey can grow into a larger place, we will be more than happy to be a
part of the film.
Apart from Fukrey Returns, you have also invested in films of different genres like Gold, Gully Boy, 3 Storeys.
Well, 3 Storeys is our next film that we wanted to be a part of in terms of its story. We thought it will be worthwhile to engage people in different stories. It's not only with writings but also with mediums like audio and visuals. So we thought it is entertaining and exciting. 3 Storeys is one of the films which is again very rare and opposite to what we have done in the past. A narrative which is told in the three floors of a housing colony in Mumbai. It talks about how these three lives were interconnected. And there were nice twists and turns to it. It's just a different form of narrative. And it is interesting, we have a good line-up of cast in it. And it's a small story, a small film. Let's see how it does. And this was done by Priya Shreedharan who has made films with Dibakar Banerjee before. They were partners in production. She brought his story to us. The director, we liked him for the kind of story he tells. So that's why we decided to make it.
Next, Gold again is a film written and directed by Reema Kagti. It is one of our most ambitious films. We have never done a film based on the sport – Hockey. It's not a biopic, it's a fictional story completely that is set in real events talking about how our country was when it got its
freedom and what happened with the sport. So it is set in that era. It is not political at all. It has not got anything to do with partition. It just talks about a nation being built along with the sport. It is based on real events when India won its first gold medal as a free nation and what happened at that time. Everything around is fiction and just speaking about events in history and we built our story around it.
And Gully Boy is again a different genre. It talks about the hip hop culture that exists in the underground circuit of our city and is inspired from two such rappers but again it is a fictional story written by Reema and Zoya Akhtar. I think it will be very exciting since it is based on true events
and when you bring on hip hop culture to two brilliant actors Ranveer Singh and Alia Bhatt. So it will be exciting to see them.
Do you think Bollywood industry is in crisis?
Well, I don't know whether it is in crisis but obviously, there is a very clear understanding that footfalls in cinemas have gone down. But I feel there are multiple reasons for that. There are big stars but the films haven't worked and there are big stars and the films have worked. Raees had big stars and it worked big time. Similarly, Golmaal Again worked big time. There are films that were small that haven't worked. Off league films like Shubh Mangal Savdhaan, Bareily Ki Barfi have worked. So it is interesting to see that there is mixture of both but at the end of the day content is
the king.
But coming back to the fact that footfalls in cinemas have reduced, it is also because that it is not even convenient now for people to go to theatres and watch it like a community. There are not enough screens, then again travel time is a big problem. While travelling people are now consuming content on their hand-held devices. So digital has come in. I think it will be interesting because in this catch 22 situation where you don't even have enough number of screens to showcase your content. Suppose a film with good content is released in cinemas and by the time it picks up with good work of mouth, one big film releases the next week and takes over it which has been running for so long. So we don't have any choice.
We have 4,000-5,000 screens while China has 10,000-15,000 screens. So that is where the footfalls are much more. Smaller films should also play and I think then it would be fine. Why would people travel to cinemas when it will take 45 minutes to reach the talkies?
Do you think the price of the tickets affects footfalls as well?
Yes, of course. That is again a very good talking point. The pricing of a ticket is also very high that is not giving you the footfalls because today people have lot of money worthy options. Going to the cinemas is also considered as an outing. So people think 'Should I not go out for a movie and rather go out for dinner because it is expensive?'. And it makes sense also. And if there are more cinema halls, I am sure the prices will also come down because it costs optimization for them as well. So I feel definitely with more cinemas, the pricing has to come down and has to be in control.
Recently, there were reports that you and Farhan Akhtar had creative differences?
These are all rubbish reports. These rumours they come every time we release a film when Farhan is not around or when he is busy in his writings or music you know. There are no differences really. If there were any differences then we would be talking about that. It happened last year also. So it's ok, doesn't matter. If people want to fill their pages, they write anything.
Recently, Bollywood has lost a gem in Neeraj Vora and legendary Shashi Kapoor a few days ago. Have you ever had the pleasure to work with them?
Unfortunately, I haven't worked with either of them. It is a sad event and Neeraj is legendary actor who wrote some amazing films. With Mr Kapoor, unfortunately, I didn't get a chance to work with but I have seen his works and I have enjoyed it and my condolences are with their
families.
Is Don 3 on the cards? And who would be in it?
Don 3 is something which is going to happen very soon. I don't know when but if you would've asked me this question last year, I wouldn't have been able to speak about it. But I would say that Don 3 will be on the cards. We are working towards the story and once we have the story, we will start rolling. And I really don't know about the casting as of now. Shah Rukh Khan will, of course, be there but who else is going to be in the cast, there is nothing I can tell before the completion of the script. Right now, I don't have any idea of who's going to be replaced and who's not.
Lastly, how would you congratulate Virat and Anushka on their wedding?
I am going to see them at the reception and go and wish them personally. They have begun a wonderful journey together and it's a new life, a new beginning altogether. And I wish them all the happiness in the years to come.