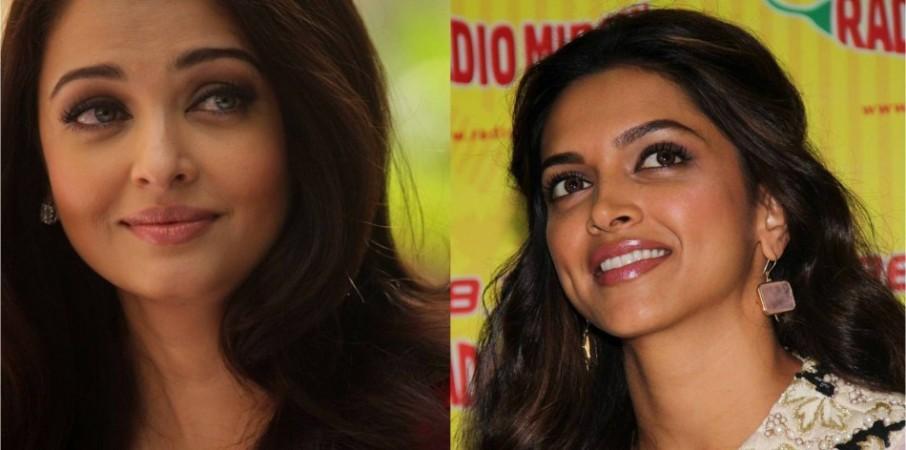 After Kalyan Jewellers, reports of Aishwarya Rai Bachchan being replaced as the brand ambassador a cosmetic group have been doing rounds. A leading daily reported that Deepika Padukone has stepped into Aishwarya's shoes to endorse a cosmetic group.
The daily reported the cosmetic brand is looking for a new face and Deepika is likely to be the one. However, contrary to the report, Aishwarya is still the brand ambassador of the cosmetic group, which she has been endorsing for more than a decade now.
"News of Deepika replacing Aishwarya in a watch brand, cosmetic brand has been coming in since the last 4-5 yrs. This is just a strategy they are using to get those brands as they are prestigious. Aishwarya has been with L'oreal for over 14 yrs so this is totally untrue," Pinkvilla quoted a reliable source as saying.
This is the second time reports of Deepika replacing Aishwarya as brand ambassador have surfaced online this year. In February, Spotboye.com reported that Deepika has replaced Aishwarya as the face of Mumbai's top property developer brand, Lodha group.
However, an official spokesperson of the Lodha group confirmed to International Business Times India that Aishwarya continues to endorse the property brand.
"Lodha Group enjoys a healthy, longstanding relationship with Aishwarya Rai Bachchan and she continues to be the esteemed brand ambassador for our premium South Mumbai development - The Park at Worli," an official spokesperson said.
Meanwhile, Sonam has replaced Aishwarya as the face of leading jewellery group Kalyan Jewellers. Aishwarya was a part of the jewellery group along with her father-in-law Amitabh Bachchan for three years.
"@sonamakapoor embodies the quintessential woman of today & its a matter of great joy for @KalyanJewellers to have her as a brand ambassador. 1/3 Aishwarya Rai has been an integral part of Kalyan Jewellers' brand building efforts. 2/3 It is disappointing to see unwarranted media speculations. 3/3 Our relationship with her is much beyond the brand's association, we will be always thankful to her and wish her all success," Ramesh Kalyanaraman, Executive Director, Marketing and Operations, tweeted.