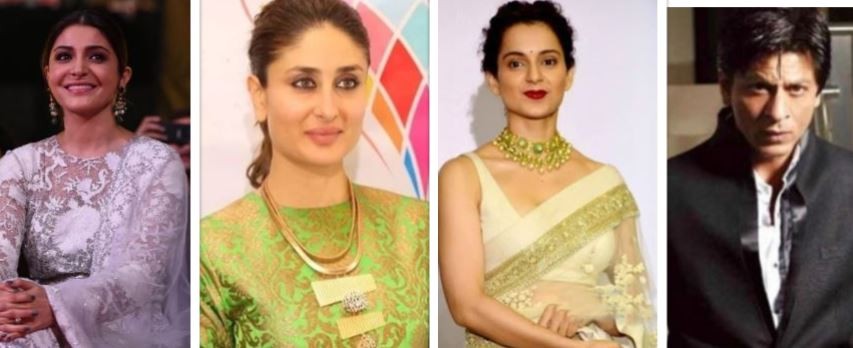 Owing to catfights or competition, there is a high probability of few A-listers not attending Priyanka Chopra and Nick Jonas's wedding festivities. Let's take a look.
Kangana Ranaut: While people around the globe have lauded Kangana for being the flagbearer of feminism and gender equality, our desi girl had a different opinion on her.
While giving an interview with Anupama Chopra, PeeCee had taken a sly dig at Ranaut (who had turned producer for 'Manikarnika' and had said, "I don't think so, I am doing that as a producer. Everything I do is with instinct and experience of working with the most prolific filmmakers in India. What I know best is what I'd like to do and I'd like to work with experts in their field who know what they're doing and collaborate. Film-making is not rocket science, it's just great people coming together wanting to tell a story and having fun while doing it and that's the environment I have created at Purple Pebble and that's how I work as an actor. If I have an opinion I will talk to the producer-director, but I am not someone who will impose their decision on someone."
Shah Rukh Khan: It was said that Shah Rukh and Priyanka had come rather close during the shooting of 'Don' and Gauri had to intervene to stop the brouhaha. Not just this, it was said that Gauri was so determined to throw Priyanka out of SRK's life that she reportedly threw her out of their friends and family circle.
Kareena Kapoor: It was on KJo's couch that Kareena had first taken a dig at Priyanka. She said, "Where does she get that accent from?" In retaliation, PeeCee said, "The same place where her boyfriend gets it from." And the war was not over at this, on being asked what she would like to steal from Kareena and Shah Rukh's computers, Chopra had quipped, "Does Kareena have a computer in the first place?"
Deepika Padukone: No animosity between the two but since Deepika would be busy settling down into her new life, it would be a pleasant surprise to see her attend PC's events.
Anushka Sharma: As per a report in NDTV, Priyanka Chopra was irked with Anushka when she heard rumours of the latter informing gossipmongers about an alleged closeness between Priyanka Chopra and Farhan Akhtar.