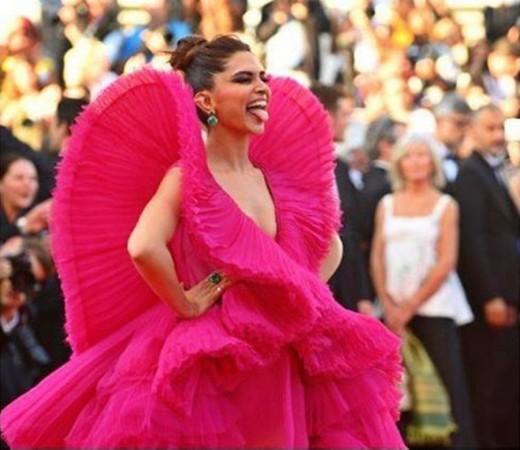 Deepika Padukone will soon join the league of Bollywood actors to get waxed at the Madame Tussauds museum in London. She made the big announcement through a Facebook live video from Merlin Magic Making in London on Monday.
The actress, who flew to London last night to kick-off the creative process of her figures, will not get just one but two wax statues. The first statue will be unveiled in London next year and the second one in the newly opened Madame Tussauds in New Delhi.
During her Facebook live, Deepika also spoke about the costumes that she would want to have for the figures which will not only represent India but something that will be relatable to a global audience as well.
'I think, for me, it has to be something that represents India as those are my roots and culture – that's where I come from. At the same time, something that's relatable to a global audience. In a lot of ways it will be a representation of who I'm as a person," Deepika said.
While Deepika will now get immortalised into a wax statue, the Padmaavat actress said that she had visited Madame Tussauds only once.
Deepika's statue will be placed in the A-list section alongside Helen Mirren and Angelina Jolie and not alongside other Bollywood actors - Amitabh Bachchan, Shah Rukh Khan, Salman Khan, Katrina Kaif, Aishwarya Rai Bachchan, Hrithik Roshan, Madhuri Dixit Nene and Kareena Kapoor Khan.
On the work front, Deepika will be seen next in Vishal Bhardwaj's film which has postponed till its lead actor Irrfan Khan returns to India after his cancer treatment in London. She has apparently signed Bollywood's first big budget female superhero franchise which will draw inspiration from Hollywood blockbuster Wonder Woman starring Gal Gadot. The movie will cost a whopping Rs 300 crore and is expected to hit the big screen sometime next year.
Watch the video here: