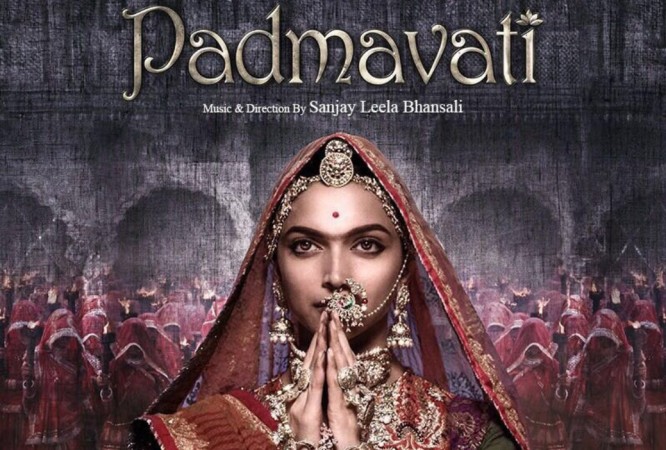 Actress Deepika Padukone hosted a party to celebrate the success of Padmavati promos, and Shah Rukh Khan, Karan Johar and a host of other B-Town celebreties attended her impromptu bash in Mumbai on Saturday.
Padmavati is set to be released in theatres on December 1. Its trailer, songs and other promos have received overwhelming response, making everyone think that it is going to shatter the box office records of SS Rajamouli's Baahubali 2: The Conclusion. The film unit is thrilled over the massive feedback.
The trailer of Padmavati has got over 40 million views, 515,000 likes and 62,000 comments on YouTube. The music video of the Ghoomar song has received over 35 million views, 319,000 likes and 26,000 comments.
Deepika Padukone, who is playing the titular character in Padmavati, has been flooded with tremendous love and praise for her effortless portrayal of the queen.
Deepika Padukone has received thumbs up from the masses for her look and enactment of the Queen. She has also been flooded with praise for her performance of Ghoomar, which has social media in a tizzy as people upload in their versions of the Ghoomar dance.
The actress is all excited over the response and hosted a lavish party at her SoBo residence on Saturday night to celebrate all the love coming her way.
From Bollywood veteran to budding actor's in the making, the party had the bigwigs of Bollywood attending to Deepika's impromptu call for celebration.
Deepika Padukone's party witnessed a barrage of B-Town celebs dressed in their best.
Her Padmavati co-star Ranveer Singh was the first one to arrive at the venue.
Shah Rukh Khan, Karan Johar, Abhishek Bachchan, Alia Bhatt, Kriti Sanon, Gauri Khan, Manish Malhotra, Jhanvi Kapoor, Sara Ali Khan, Ritesh Sidhwani and Zoya Akhtar were some other big celebs who made it to the occasion.
See their photos here:
The release of Padmavati is still three-four weeks away, but Deepika's party was akin to those usually thrown after the release of a film. But this is an exception for this film.
Watch here Padmavati trailer and music video of Ghoomar song here: