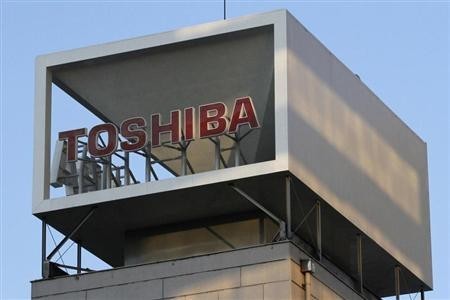 As the $1.6 billion accounting scandal at Toshiba Corporation gets murkier, the company's president Hisao Tanaka may be forced to own responsibility for it and quit, according to a Japanese media outlet that cited sources close to the development.
The accounting irregularities at the Tokyo-based conglomerate may also compel its former President and current Vice-Chairman Norio Sasaki to resign as board member.
A decision on their resignations will be "finalized" after the submission of a report by a third-party panel appointed to investigate the accounting scandal, Kyodo News reported, citing sources.
Tanaka and Sasaki reportedly exerted pressure on their subordinates to reach profit targets.
But it was during Tanaka's tenure that the company has been found to have shown "padded profits", sources said, according to Kyodo News. Tanaka's predecessor Sasaki was the president of the Japanese electronics maker from June 2009 to June 2013.
Toshiba may have "overstated profits" by about 200 billion yen ($1.6 billion) for five financial years till March 2014.
Toshiba has withdrawn its earnings estimate for the financial year ending March 2014 and also refrained from announcing dividend for the year.
The company is likely to release its earnings report in August after an investigation by the third-party panel is completed.
Taking stock of the situation, the Tokyo Stock Exchange is expected to put Toshiba shares as "securities on alert" to notify investors about the company's questionable internal controlling processes, according to sources close to the matter.