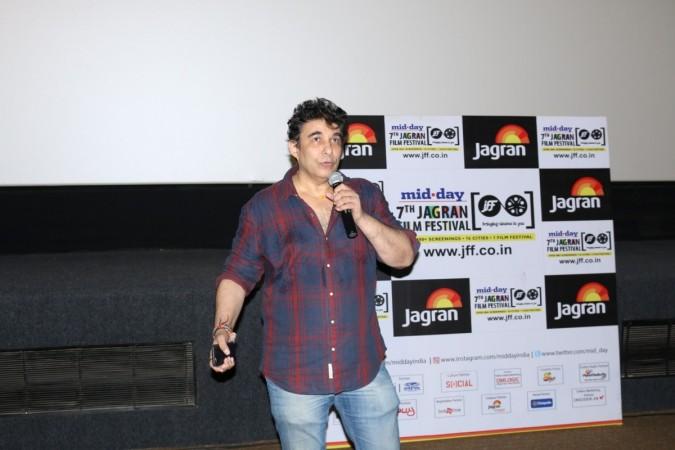 Deepak Tijori has been in news after reports of he being thrown out of his house by his wife Shivani Tomar emerged. However, Deepak's sister-in-law rubbished the allegations, and said that he sometimes stays at his girlfriend's place.
Read: Ellen DeGeneres-Portia de Rossi divorce: Show host pushed to check into a rehab; Scandal actress had it with partner's drinking problem?
Shivani had earlier filed for a divorce, alleging he has an affair with a Yoga instructor. She had also claimed maintenance for herself and their daughter under 125CrPc. However, Deepak had hit back saying his wife had never divorced her first husband, and thus, their marriage is null and void.
He had even reportedly alleged that Shivani has thrown him out of his house. Shivani's sister Kunika Sadanand Lall denied the allegations and said he is making false accusations to mislead the court.
"Obviously, someone is putting the story in the press so that the court gets prejudiced because they are in court for divorce and their alimony settlement has to be done," Kunika told Pinkvilla.
Further rubbishing Deepak's allegation, Kunika said, "I don't know of my sister not being divorced and getting married to Deepak Tijori. That (Shivani's first husband) person also got married so that means his marriage is also null and void? It is all rubbish." She also raised questions on Deepak calling his marriage null and void after being with Shivani for 26 years.
Talking about allegations of he being thrown out of the house, Kunika added, "he is there only, he lives there partly. He has a girlfriend also, so he lives with the girlfriend also. He comes and goes in the house. How can she throw him out? He is the father of her child. He has his own room there and if he is thrown out, you think he doesn't have the key?"