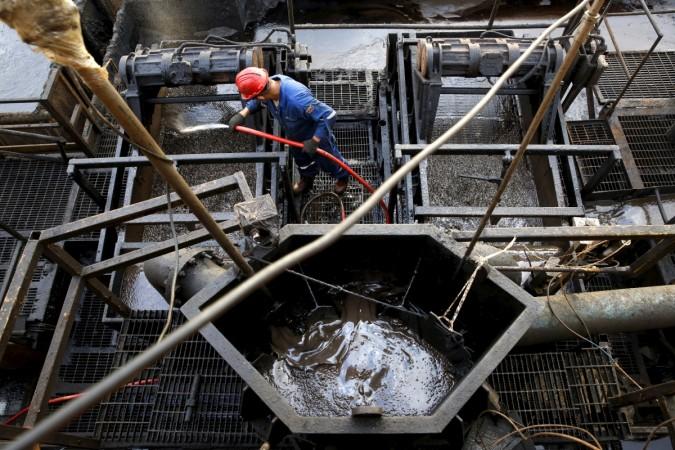 Crude oil prices continue to trade at their highest levels in four months supported by continued decline in US rig count for the past 20 weeks, however, analysts remain wary of resumption in US oil production as the prices rise.
A data from oil services firm Baker Hughes showed that the number of idle US rigs raised by 31 last week, reaching its highest levels since 2010.
"Nonetheless, based on its past relationship with oil prices, the fall in the rig count already looks overdone. Indeed, the recent rebound in oil prices means that the pressure to remove rigs should ease," said Capital Economics in a note.
However, the US commercial crude oil inventories increased for the 15th straight week to a record 489 million barrels despite the sharp fall in drilling operations.
"The US oil rig count has more than halved since the beginning of the year, though without having any significant impact on the volume of oil production. This is due partly to considerable efficiency gains and partly to the delay with which exploration is reflected in productivity," said Commerzbank Corporates & Markets in a note.
Earlier in April, the US Energy Information Administration (EIA) in its monthly report said that US shale production is set to decline slightly by 45,000 barrels per day (bpd) in May.
Many analysts warn that investors should not be misled by the current rally in oil prices, as higher prices will attract the US oil drillers to resume production.
"While deferred well completions have provided near-term relief to the supply glut, they also risk exacerbating the duration of the hangover as producers are likely to bring barrels to market as prices recover," Justin Bouchard, analyst at Desjardins Capital Markets, told Financial Post .
Current rally in crude oil prices is surprising many analysts as underlying fundamentals remain weak. The prices of Brent crude continue their recovery to trade above $65 per barrel, up $19 from its January low of $46 per barrel.
"We are confident that the latest price rise will not prove sustainable and that we will already see a price correction in the near future," said Commerzbank.