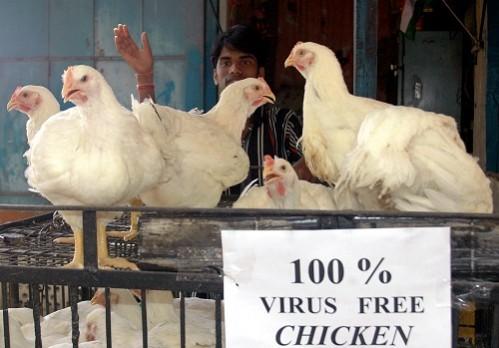 A chicken has been making headlines around the world and is being called a true warrior after surviving for a week without the head. A vet in the Mueang Ratchaburi district of Ratchaburi Province in central Thailand has adopted the decapitated chicken.
A photo of the headless chicken, which has gone viral on social media, shows the animal with only a bloodied stump and still standing straight. The vet named Supakadee Arun Thong has adopted the headless chicken and is feeding it by dropping food down its neck.
"The animal has its life. If it wants to live, we feed it," Thong The Sun reported citing a local newspaper. She also added that the animal is responding well, but she fears that its tongue might fall off.
It is not clear who is the owner of the chicken and how it lost its head. However, locals are of the opinion that other animals might have injured the chicken. Local media reports say the chicken is headless for the past one week.
"Who will take him and care for him? He will need lifelong care. I have to admit that this chicken is a true warrior with a very tough heart," the vet said.
But this is not the longest surviving headless chicken in the history. A chicken named Mike survived for 18 months in the US from 1945 to 1947 after the owner beheaded it.
Farmer Lloyd Olsen, the owner of Mike, was killing chickens September 10, 1945, when one of them went under hatchet but didn't behave like the rest. "They got down to the end and had one who was still alive, up and walking around," Olsen's great-grandson, Troy Waters, told BBC.
When Mike didn't die, Olsen decided to take care of it and fed the animal with the help of an eyedropper.