Nationwide anti-government protests have left about 50 people dead in Iran, even as a staggering 4,000 protestors have been arrested across Tehran and various cities.
The ongoing protests have led to rising pressure on the Iranian Supreme Leader Ayatollah Ali Khamenei and President Hassan Rouhani.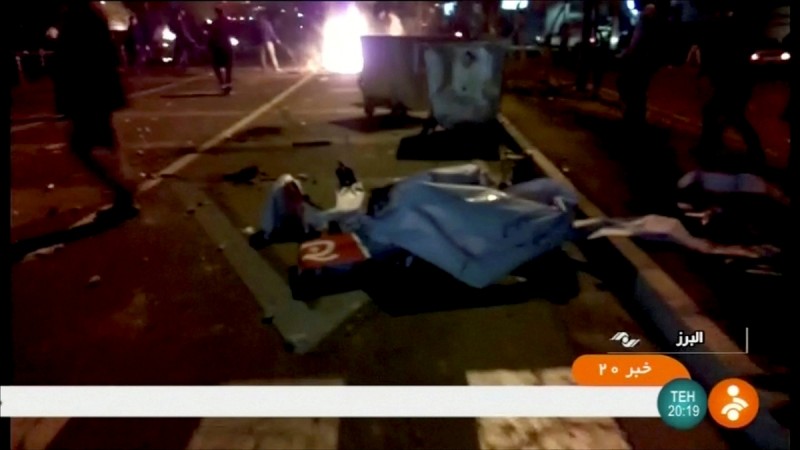 What fuelled the protests?
The protests began on December 28 in the city of Mashhad over the deteriorating economy and the rising cost of living for Iranian citizens. The skyrocketing food and fuel prices along with rampant corruption led to a series of violent protests across multiple cities.
The citizens are reportedly highly discontent with the Khamenei and Rouhani's regime, leading to the biggest anti-government demonstrations after the Iran Green Movement in 2009.
The nuclear angle
The failure of the Iranian nuclear deal that relieved the country of sanctions for the international markets after Rouhani's second term was a key factor for the deteriorating economy of Iran.
This, in turn, led to the rising unemployment rates to almost 12 percent in 2017, according to the World Bank.
The government's response
The Iranian government and Rouhani have downplayed the protests, claiming only a "minority" of the population is causing this unrest.
Rouhani has also remarked that the "people have the right to protest," but the death toll among the protesters is rising.
Would the protest end?
"Unrest is admittedly unpredictable. The coming days could take unexpected turns," Cliff Kupchan, chairman of the political risk firm Eurasia Group, was quoted by the Washington Post as saying.
The leaderless protests have seen attacks on government buildings for the past six days in demand for better living conditions.