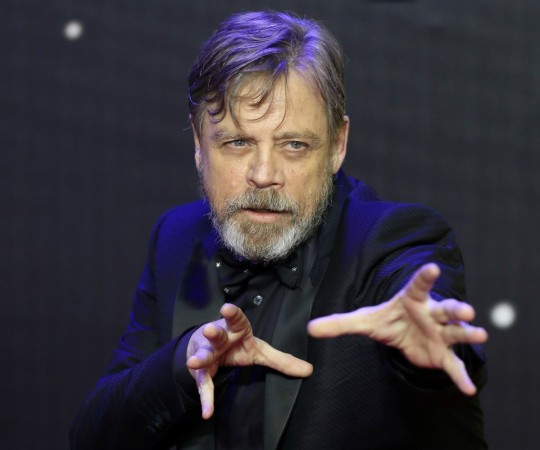 Mark Richard Hamill, known for playing Luke Skywalker in the Star Wars film series, became a victim of death hoax after a parody Twitter account posted saying that the actor passed away.
Also Read: Beyonce death hoax
Sky Neiws, a parody Twitter account that posts fake news, tweeted saying that Hamill, who is most notable for his role in Star Wars as Luke Skywalker, passed away at the age of 65. The tweet also had an article that leads to the website, but the content was later deleted from the page.
However, the actor is alive and well and has been active on Twitter. Hamill even replied to the tweet and said, "Don't rush me, already! #StillVeryMuchAmongstTheLivingThankYou." Soon after his tweet, Hamill's Star Wars co-star Peter Mayhew replied saying that he was killed by the internet recently.
"@HamillHimself I feel your pain. I was mourning my death last week," Mayhew tweeted, to which Hamill replied, "You too? I like a joke but how about a joke w/a premise, a set-up & a punchline? This is just odd & upsetting to our dozens of fans. #LOLame."
Celebrity death hoaxes have become a new trend in social media and Hamill and Mayhew join the long list of celebrities who have been killed on social media several times. This year, former United States President George H W Bush was also killed by gossip mongers.
Last year, several celebrities, including Ricky Martin, Gene Hackman, Beyonce, Betty White, John Cena, Will Smith, Brad Pitt, Michael Jordan, Tommy Chong, Arnold Schwarzenegger, Adele Queen Elizabeth, Hillary Clinton and Jaden Smith became a victim of celebrity death hoaxes. However, time and again the celebrities came forward to dismiss the fake death rumours.