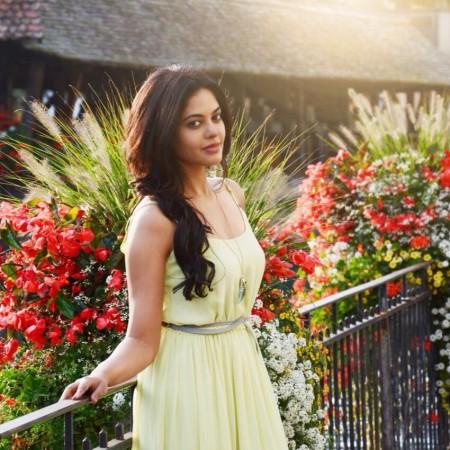 Ever since social media gained popularity, fake news and rumours surrounding celebs and politicians have become a regular affair.
Joining the league of many such celebs is South Indian actress Bindu Madhavi, who has become the latest victim to social media death hoax, where the actress was said to have been hospitalised and died after she met with an accident.
While some reports claimed that the actress was in coma after the accident, others said that she was hospitalised after being diagnosed with a dreaded disease.
However, the "Tamiluku En Ondrai Aluthavum" (2014) actress has cleared the rumours doing the rounds on social media by posting a message on her official Facebook page.
Just got 2 knw tat, few Telugu channels have reported tat am admitted in hospital n in very serious stage.... Pls hold on guys, dnt kill me so early.... Am all Gud in chennai n lukin forward 4 d audio launch of my movie 2mr...
The actress will be next seen in Tamil films "Savaale Samaali", Kalukkuray Maaplay and "Haiku".

A few days ago, Malayalam actress Anu Joseph was also 'killed' similarly by social media users, who gave out fake news of the "Karyam Nisaram" actress' death.
Similarly, Malayalam film-maker Boban Samuel, National Award winner Salim Kumar, Manorama Prithviraj and Jishnu Raghavan, Director Balachander from South Indian film industry have become victims of death hoaxes.