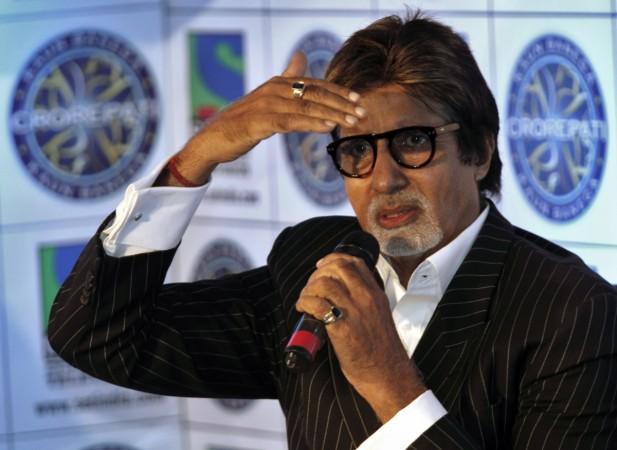 As Kerala tries to get back on its feet after facing its worst-ever disaster, help is pouring in from all parts of the country. While many NGOs and state governments have made donations to the Kerala flood relief funds, members of the Indian film fraternity were also not behind in showing their generosity.
While stars from South India including Kamal Haasan, Dulquer Salmaan, Vijay Sethupathi, Sidharth, Dhanush have made contributions towards the relief funds, actors from the Hindi film industry also joined the bandwagon. While Sushant Singh Rajput has donated Rs 1 crore to the relief fund, actor Kunal Kapoor has raised an amount of Rs 1.5 crore through his crowdfunding platform.
Amitabh Bachchan, the country's biggest superstar has also donated Rs 51 lakhs to the Chief Minister's relief fund along with his personal belongings. Apart from the money, the superstar has sent six cartons of his personal clothing including 80 jackets, 25 pants, 20 shirts, some scarves and around 40 pairs of shoes, according to a statement released by his team.
Bachchan sent the items through a Kerala relief drive which is being coordinated by Oscar-winning sound editor Resul Pookutty.
However, his generous act has not gone down well with netizens, who are trolling the superstar on sending his old clothes to the flood victims. Some are also questioning why such a huge star only donated an amount of Rs 51 lakh.
Now, we can't judge the actor on making a donation of Rs 51 lakh as it's his own wish and any help counts. What we are critical about is the fact that he chose to send his used clothes to the flood victims. Bachchan is a massive star and has millions of followers who idolise and look up to him. It does not suit a star of his stature to send old clothes to the flood victims.
If he really wanted to send clothes to the flood victims, he could have bought new clothes instead or could have auctioned his clothes and raised money to help the disaster-hit state. People have dignity, even if they are hit with such a massive disaster. Also, volunteers and relief agencies have been requesting people not to send their old clothes. It's not only humiliating for the people receiving them, it also adds an extra task for the volunteers who find it hard to sort out the clothes.
If a common man chooses to send his old clothes but in a washed and wearable condition, it's still acceptable but for a star of the like of Bachhan, it definitely sets a bad precedence.

The star has also garnered flak on social media for donating his old clothes. While some people felt that the star has just cleared his wardrobe to make way for new clothes, others joked about whether his clothes would even fit anyone or not. Some even questioned the fact that why did he choose to send scarves to the flood victims.



Here's what we at International Bussiness Times India, would like to say to Mr Bachchan, the Shehenshah of Bollywood:
Dear Mr Bachchan,
We love you as an actor Mr Bachchan. You have been entertaining us for decades with your amazing acting skills and great movies. You are someone the nation looks up to. All we want to tell you is that we respect you for your kind gesture towards Kerala and we are not even questioning the amount of money you have chosen to send. But all we would like to request you is that in future, please don't try and hurt the dignity of thousands of disaster-hit victims by sending your used clothes and belongings. After all, used clothes are used clothes no matter if they were worn by a common man like me or a huge star like you.
Also, could you please answer, how are your stylish scarves are going to help the flood-hit people?