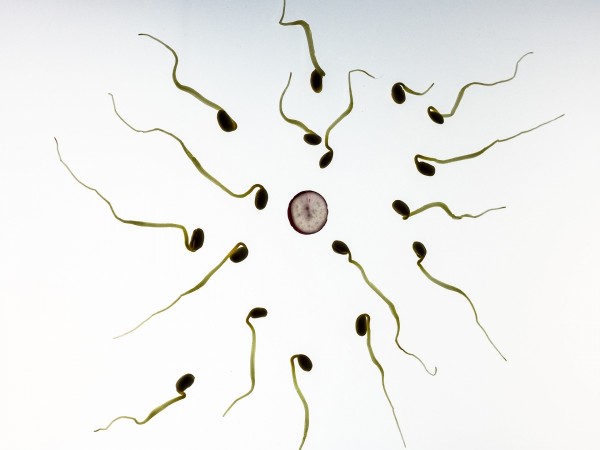 No one really talks about male infertility, even though -- according to American Society for Reproductive Medicine -- the male partner is solely responsible for the cause of infertility among nearly 40 percent infertile couples.
While lack of regular ovulation, blockage of the fallopian tubes and several other issues cause the infertility in women, there the most common reason for male infertility is poor quality of semen.
However, men often shy away from getting this checked by the doctor because -- among other reasons -- it apparently makes them appear less manly. Hence, Los Angeles-based technology company Medical Electronic Systems has come up with a solution for men to avoid awkward runs to doctors for sperm test. This is the YO Home Sperm Test.
Also read: Fight cervical cancer with sperms: Scientists say it could help treat the deadly disease
This new app allows men to test the strength of their sperm at the home. The app is said to provide a 97 percent accurate test result which help men to keep a track of their reproductive health without having to visit any medical clinic.
The app, which was previously available only on the maker's website, is now exclusively available on Amazon at a cost of around $100.
In a statement, the firm's CEO Marcia Deutsche said: "The explosion of apps and wearables dedicated to optimising the chance of pregnancy is evidenced [by the fact] that people crave more awareness of their fertility status.
"However, the bulk of these new technology tools cater to women. No other company is tackling male reproductive health in this manner.
"If a man is producing 100 million sperm and they are all dead or not swimming, it's useless to know your sperm concentration is 'normal.' The key is to assess sperm that are moving, as these are the sperm that will fertilise an egg during normal conception."
How does it work?
As described on its website: "To run a test on the YO Home Sperm Test, download this app and purchase the affordable two-test YO kit on our website (www.YOspermTEST.com). The kit includes ALL of the supplies you'll need to run both tests plus a YO Clip (mini microscope) that fits over your phone.
"The YO Home Sperm Test app operates together with the YO Clip, your phone's built-in camera and light to assess, report and display a video of the MOTILE SPERM CONCENTRATION (MSC) in your (or any other male human's) semen sample."
Daily Mail simplified the procedure a bit, describing how users have to collect their sample in the cup and then mix it with a powder. Following that, they have to insert an attached phone clip, which analyses the sample for sperm count and motility. It takes couple of minutes for the app to develop the test result.