Monday's episode of The Bachelorette featured the hometown dates and one of the most tense encounter was with Dean Unglert's father, with whom the bachelor has a tense relationship.
Before the episode aired, Dean took to his Instagram page to ask his fans to avoid judging his father based on what will be shown on air. Dean's father is of the Sikh faith, and the bachelor urged everyone to be tolerant of his father's beliefs.
Also read: Kourtney Kardashian reveals how to rock a naked body; check out her sexy looks [PHOTOS]
"I'm asking for a favor: when I said my father was eccentric, I was not referring to his Sikh faith or the turban he wears on his head," Dean wrote.
"I'm not asking you to spare his feelings (or mine) but instead to be cognizant and accepting of the millions of people that belong to the Sikh community. Although he and I are not close, I respect my father's decision to follow his heart and pursue the life he has chosen," he continued.
"Let us not criticize him for his appearance or his beliefs because by doing so we are disparaging an entire faith and culture that includes millions of people. And I know we are all better than that. That is all (for now)," he concluded.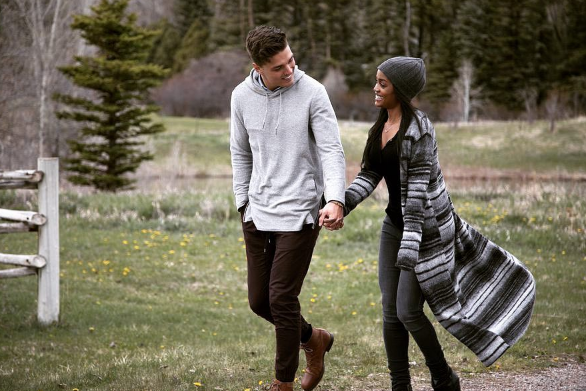 Dean had felt abandoned by his father after his mother passed away when he was just 15, and the duo hadn't been in touch for the past few years. It was only natural that Dean's first meeting with his dad in so many years was a nerve wracking one for the bachelor, and the episode saw him venting out his frustration at being let down by his parent.
Dean's encounter with his dad did not end well, and to make matters worse, Rachel dumped him during the rose ceremony.
"I want you to know that I believe you are an absolutely amazing person and I'm so sorry I have to do this," she told Dean.
Viewers immediately took to Twitter to say how sorry they were to see Dean go.
Here are a few tweets.
Of all the 15 yrs of the Bachelor, I have never been as livid and emotional from an elimination as I am with @dean_unglert #TheBachelorette

— Michelle Medeiros (@MichelleBell27) July 18, 2017
Who feels personally victimized by Rachel for sending @dean_unglert home? #TeamDean #TheBachelorette pic.twitter.com/ExA8ndCvCY — Asuhhley✌ (@calpal_5ever) July 18, 2017
I will say it repeatedly until it happens: @dean_unglert FOR BACHELOR #thebachelorette

— suz (@atkinson2032) July 18, 2017
Me next Monday when I start to play another episode of #theBachelorette knowing @dean_unglert won't on it pic.twitter.com/prhLWTtb67 — Audriana B. Ezell (@MissipiMermaid) July 18, 2017