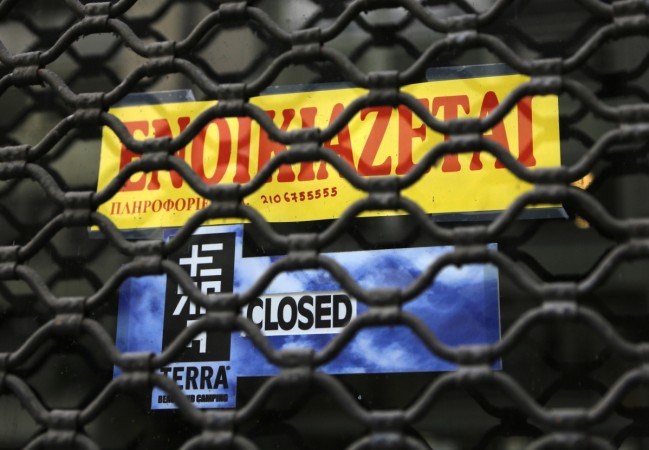 Close on the heels of several compilations that listed companies gone bust after the dot com bubble during the onset of the 21st century, a Bengaluru-based start-up analyst firm has come up with the "deadpool list" of start-ups in India.
Tracxn has compiled a first of its kind list in India comprising dead or dying start-ups. The list names around 800 weak or dead start-ups spread across e-commerce, mobile technology and online education, among others, as reported by Bloomberg, citing Tracxn's list. The site, which provides subscription-based information about start-ups, is aimed at investors, recruiters or large firms searching for talent or assets at a cheaper price.
Tracxn shortlists companies for the deadpool list based on team size, user traffic and business activity.
The idea of tracking start-ups that shut down is not entirely new. Previously, Inc Media reported that 2016 already witnessed 18 start-ups closing down operations by the end of June, whereas the number of start-ups shutting down stood at 14 for the entire year in 2015. The half-yearly report noted that compared to the two halves of 2015, the number of start-up deals in the first half of 2016 remained approximately the same, however, there was a notable 53 percent decline in the deal value or ticket size of deals.
Among start-up sectors, while e-commerce start-ups saw a falling trend in funding since the last quarter of 2015, fintech and health start-ups witnessed funding growth.
Venture Capitalists are no longer placing big bets. While VC funding in India peaked at $8.9 billion in 2015, investment fell to $2.7 billion during the first two quarters combined in 2016, according to London-based Preqin. This year has seen a spurt in bridge funding, or Pre-Series A funding, while late stage funding recorded a decrease.
Rahul Yadav's Intelligent Interfaces, e-commerce portal Fashionara, e-commerce-based logistics services provider Delivree King, on-demand grocery delivery start-up PepperTap and personal assistant app HelpChat are among the start-ups that closed down this year.
Larger start-ups like Flipkart and Ola were seen shutting down some of their divisions. While Flipkart closed its grocery delivery division, Snapdeal shut down its hyperlocal grocery marketplace. Ola also closed down its food and grocery delivery division in 2016.
However, not everyone is pessimistic about growth of Indian start-ups. Executives like Girish Mathrubootham of Freshdesk finds opportunity in start-up failures.
"We have made six acquisitions and are just initiating the process for our seventh. Dying and regenerating is healthy for any ecosystem," Mathrubootham was quoted as saying by the news agency.
After the dot com burst, US-based F**ked Company was engaged in similarly tracking failed internet companies. The website was later closed in 2007. Another website that provides similar services and analysis on failed start-ups is F**kedupstartups.com. The company offers start-up market analysis, consultancy services and failure analysis for prospective start-up clients.