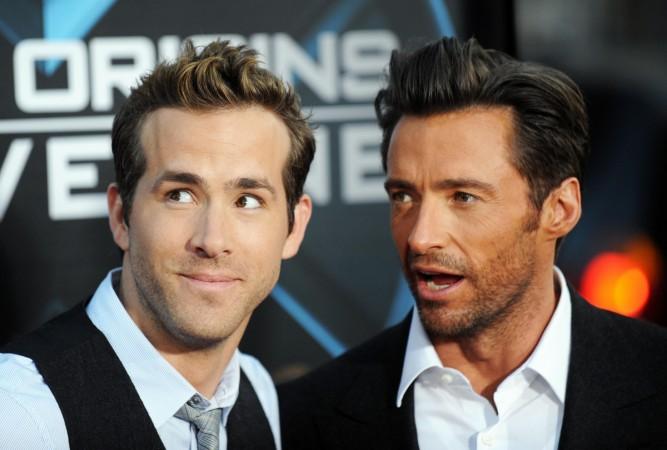 Could our dreams come true? Will Hugh Jackman's Wolverine make a return to the X-Men universe? While there isn't a clear answer yet, Deadpool 2's new extended post-credit scene shown at the San Diego Comic-Con sure does hint so.
Ryan Reynolds and the team of Deadpool 2 attended the SDCC 2018 and gave fans present there a look at some never-before-seen footage. Among the unseen clips, fans saw Deadpool murder Baby Hitler and Omega Red's inclusion. While the most-talked-about deleted scene got fans excited, an extended scene featuring Jackman's Wolverine aka Logan caught everyone's attention.
In the movie, Wade Wilson finds his hands on Cable's time-travel gadget and heads into the past to fix the timeline. Among the many things he changed in the movie, there was also a scene where he kills Wade Wilson from X-Men Origins: Wolverine's third act and Deadpool drops a "love you" note for the X-Men character.
However, in the new updated version of the scene, Deadpool says a few more things that give hope for Wolverine's return. ScreenRant reported that in the scene, Deadpool tells Logan that if Deadpool comes with the offer to join him in the future, Logan should just say "yes."
"One day your old pal Wade's gonna ask you to get back in the saddle again. When he does, say yes," he says in the scene. There is no doubt that the "future" hinted in the scene is a reference to X-Force. This is by far the biggest hint the X-Men universe has given fans regarding Wolverine's return. However, there could be several meanings to this:
1. Maybe (please God!) Jackman is opening up to the idea of returning as the Wolverine.
2. But it could also mean that Wolverine could return but not in form of Jackman.
3. Like Deadpool 2, Jackman could be open to just cameos and nothing more.
Fans will have to wait until new updates from the X-Force movie or for Jackman to address this major hint dropped at the SDCC.