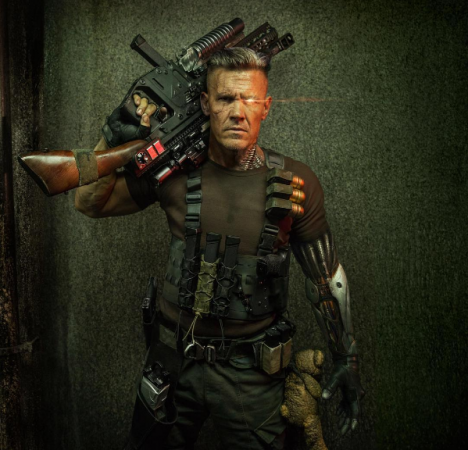 Josh Brolin will rule the summer of 2018. The 49-year-old actor will be seen playing two different roles in two different superhero franchises within the span of one month.
He will be donning the villain's hat for Avengers: Infinity War and playing the role of Cable — again an antagonist — in Deadpool 2.
The first look from the X-Men character in Deadpool 2 took the internet by storm, and fans are eager to watch the actor bring the character to life.
Given the chemistry between Ryan Reynolds' Deadpool and Brolin's Cable being teased frequently online, fans are looking forward to an action-packed summer release.
Also Read: Deadpool 2 filming wrapped: Ryan Reynolds reveals 'new' title; mesmerising Cable look shared
Discussing the action sequences with Collider, Brolin has assured fans that director David Leitch, whose forte is action, has done justice to Deadpool 2.
"He embraces what he's very good at, which I think is very smart. There's ton of action in it. I had stuntmen throwing me all over the place. I've got a shoulder issue, I've got a knee issue that I've got to deal with now, but we got through it. We got through it. I pushed hard and I suffered because of it," the actor teased.
Brolin also revealed that although he will not tell how much role he has in the movie or how much of an origin story will be revealed, Deadpool 2 will establish the character's role in the X-Men universe.
"I'm not going to tell you how much I'm in the film, but it's his introduction, and I think his introduction, even in the small promos and teasers that we've seen, that David has showed me, I think it's a proper reveal," he said.
"I think we're not trying to hide the fact that this is the beginning of Cable and absolutely not the end. I think when you're sensitive about how you appreciate it. When you're sensitive about how you reveal this character there's a sense of mystery in it, so then when we finally get into X-Force that you're going to be with this guy full blown all the time. There's a lot to be revealed. There's a lot to be revealed, but there's three more movies to reveal more," he explained.
Deadpool 2 recently wrapped up filming. The film is slated for release in June next year.