Hollywood actor Josh Brolin has two summer blockbusters back-to-back. The 50-year-old actor will be seen playing Thanos in April release Avenger: Infinity War and soon after that he will take on Ryan Reynolds in Deadpool 2.
While Brolin recently discussed Thanos' motives in Avengers: Infinity War, he also took the opportunity to tease Cable and Deadpool 2's tone.
Talking to Flickering Myth at SXSW for the premiere of his new film The Legacy of a Whitetail Deer Hunter, the actor said that the movie will be different from the first R-Rated movie. "Deadpool [2] I know is going to be very fun and funny and fresh because it's very different from the first Deadpool," he said.
He said that he did not think he would have fun working on Deadpool 2 and Avengers: Infinity War when he took up the roles but he enjoyed the two experiences. "I really enjoyed them both. I didn't think I would! But I did," he told the publication.
Brolin's Cable was introduced last month with the Deadpool 2 trailer. The action-packed trailer gave a good idea of the character and teased his chemistry with Wade Wilson in the sequel.
While there were no plot spoilers, last week Brolin spoke to Entertainment Weekly to tease that there will be an Avengers: Infinity War connection in Deadpool 2.
He told the entertainment magazine that the writers have slipped in a few dialogues taking a dig at Thanos.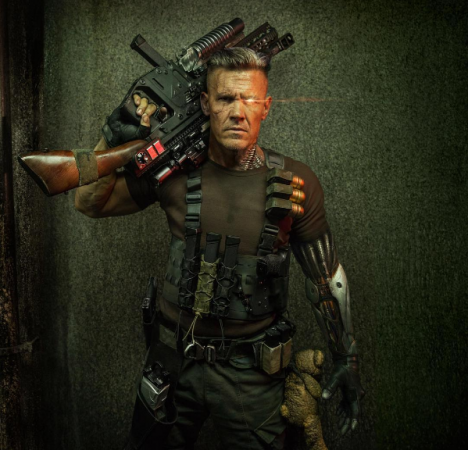 "I can't imagine there's not going to be any. [Laughs] I'll put it that way. I'm up here right now in snowy Vancouver doing reshoots for Deadpool. Given that it's a satire of all superhero movies, especially Marvel movies, how can you not?" he said.
Fans will have to wait until Deadpool 2 releases on May 18 to see what a fun ride it will be.