The death toll in the terror attack on a mosque in Egypt's North Sinai province has gone up to 235. Scores of people have been injured in the indiscriminate firing and bomb blast carried out by the suspected Islamic militants.
Militants launched an attack on a mosque in North Sinai province with bomb and gun, reported MENA state news agency citing official sources. Quoting state media, the BBC reported that at least 235 people were killed in the terror strike.
International news agencies reported that the attack was the deadliest in since the peninsula saw a resurgence in militancy in 2013.
The attack took place at the Al Rawdah mosque in the town of Bir al-Abed, west of Arish city, when people were gathering for Friday prayers. The militants arrived in four off-road vehicles and bombed the packed mosque before opening fire on worshippers as they tried to flee, the BBC reported quoting local police.
A health ministry spokesman had earlier said that more than 50 people were killed and some 75 wounded in the attack. It is reported that the injured have been taken to nearby hospitals in ambulances for treatment.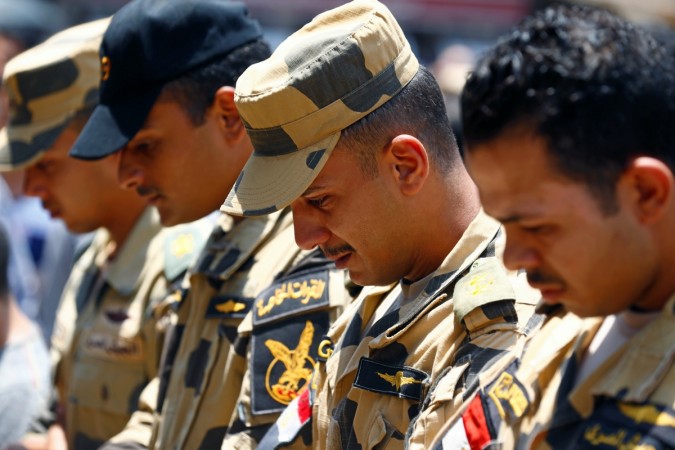 The attack comes a little more than two months after militant group Islamic State of Iraq and the Levant (Isil), which is affiliated to Islamic State (ISIS), launched an ambush on a police convoy in Egypt's Sinai, killing 18 soldiers and injuring several otthers.
President Abdul Fattah al-Sisi is reportedly meeting security officials to take stock of the situation.
Egypt has been battling Isil militant group for more than four years now and hundreds of state military forces have been killed in a series of attacks. The group mainly targets state security forces but it has started attacking Egyptian Christian churches too.