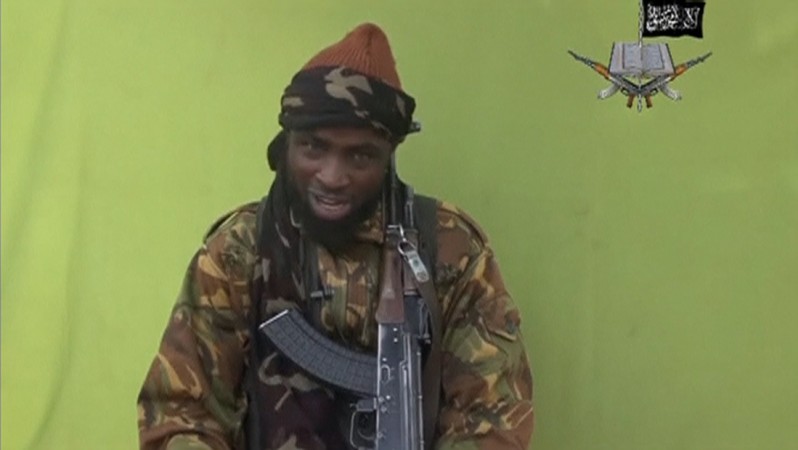 The leader of the Nigerian militant outfit Boko Haram, whom the Nigerian militant claimed to have killed long ago, reportedly appeared in a video that showed the beheading of the Missing Nigerian Air Force Jet's pilot.
The video, released on Friday shows men of the Boko Haram sect beheading the man who is believed to be the co-pilot for the missing naval air force jet. In the video, burnt military plane parts can be seen, reports Nigerian Bulletin.
Two pilots and an Alpha jet have been missing since September 11 and Boko Haram had been the prime suspect group.
The debris seen in the video reaffirms that the terrorists are capable of shooting down aircraft, newspapers have noted. The man was beheaded by an axe, but not before he identified himself as a wing commander and that he hadn't seen his partner since the jet was shot down.
"I'm a pilot of the Nigerian air force. On September 11, I was assigned on a mission to Kawuri, Borno state," the pilot said according to reports.
"During the mission we were shot down and our aircraft crashed. To this day, I don't know the whereabouts of my second pilot. At the time of the crash, I sustained cuts and a broken hand and some other injuries to the head."
Soon after he uttered those words, he was put to the ground and his head was chopped off with the axe.
Meanwhile, the story presents a new twist to the mystery over whether or not the leader of the group Abubakar Shekau is dead as claimed by the Nigerian military last year, the Nigerian newspaper Daily Post notes adding that the video also featured the leader.
This comes a week after the military said that they had killed a Shekau look-alike in a battle and reiterated that the real leader of the militant group had been killed last year.