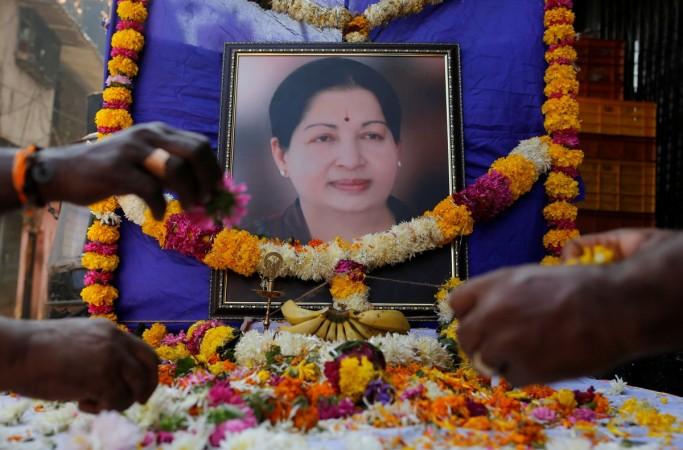 J Jayalalithaa — Amma or Puratchi Thalaivi — was declared dead on December 6, 2016. She was still the chief minister of Tamil Nadu and the chief of the All India Anna Dravida Munnetra Kazhagam (AIADMK) at the time. With her gone, AIADMK is looking to keep her legacy alive for political gains and cracking down hard on anyone threatening it, while DMK is fighting tooth and nail to overcome the political hurdle that is the image of Jayalalithaa.
Also read: Jayalalithaa niece Deepa Jayakumar announces new party: How will it affect the politics of Tamil Nadu?
Nutritionist arrested
While the AIADMK's hand is not exactly apparent in this one, the party and its leaders will definitely not be sad over the arrest of a nutritionist in Chennai who has claimed that Jayalalithaa was already without pulse when she was first admitted to Apollo Hospitals in Chennai at the beginning of her three-month stay there.
Perambur-based nutritionist Rama Seetha was arrested following a complaint by Apollo Hospitals. She had claimed that not only was Jayalalithaa without pulse when she was shifted to the ICU, but also that the work for her memorial on Marina beach — where her mortal remains were finally laid to rest — had started barely three weeks after her hospitalisation on September 22.
Remove Jaya's photos
Meanwhile, the Dravida Munnetra Kazhagam (DMK), tired of being in the Opposition, has been licking its chops ever since Jayalalithaa was hospitalised. The party regularly raised questions on Jayalalithaa's health conditions, and asked from time to time whether she was fit to continue as chief minister of the state. Then, when differences erupted within AIADMK, DMK was again an eager observer. The AIADMK's split would mean DMK could come to power. However, a big hurdle for that was the legacy of Jayalalithaa. Now, the party is looking to assail that in a new way.
DMK's working president MK Stalin, in a letter to the state chief secretary, has demanded that all portraits of J Jayalalithaa be removed from government offices. He has said in the letter: "Keeping portraits of a convict in the Assembly, in the offices of elected leaders and on display in government events is against the propriety that leaders are expected to follow." It may be noted that the Supreme Court recently convicted Jayalalithaa — along with close aide Sasikala Natarajan, aka VK Sasikala — in a Disproportionate Assets case.
Palaniswami, Panneerselvam and Deepa Jayakumar
Tamil Nadu Chief Minister Edappadi Palaniswami — who many view as a proxy for the incarcerated Sasikala — has already claimed the legacy of Jayalalithaa for himself because he is backed by more AIADMK leaders. However, Panneerselvam, who was chief minister when Jayalalithaa was hospitalised, has claimed he is the true successor of Amma.
Meanwhile, Jayalalithaa's niece Deepa Jayakumar has already launched a political party called MGR Amma Deepa Peravai — thereby laying claim to the legacy of not only her aunt, but also AIADMK founder MG Ramachandran. Given that she is considered an Amma lookalike, and that she has put her weight behind Panneerselvam, the two can actually end up inheriting Jayalalithaa's legacy and the political benefits that come with it.