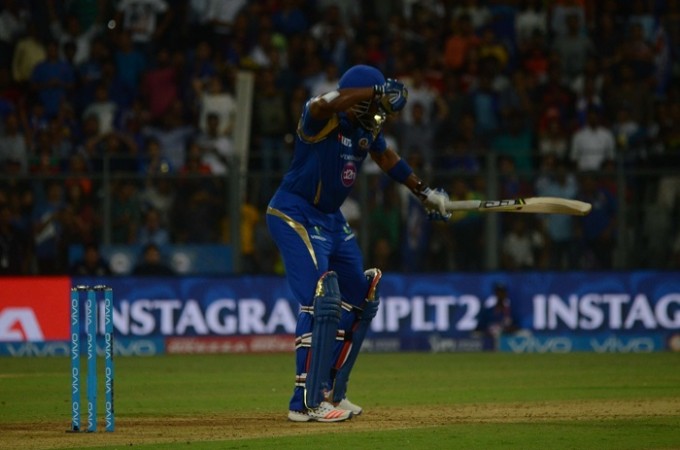 Delhi Daredevils are in roaring form, having picked up two wins in their last two matches, while the Mumbai Indians will want to continue the momentum from their own impressive victory over RCB. As a result, this IPL 2016 match at the Feroz Shah Kotla promises to be a gripping match, full of twists and turns.
Here is a prediction of how the DD vs MI IPL game at the Kotla could go.
If Delhi Daredevils bat first: DD mastered their last two opponents while chasing, so Quintin de Kock, Shreyas Iyer and the rest of the batting lineup are put in a different position when asked to bat first.
De Kock, though, unperturbed, gets off to a flying start again, with Iyer, this time, giving the left-hander good company. De Kock and Iyer put on a half-century partnership for the first wicket, before the latter gets out, to Harbhajan Singh. Sanju Samson comes in, but cannot make much of an impression, with Karun Nair also falling early, leaving De Kock and JP Duminy to ensure DD would post a defendable score. The two South Africans take the Daredevils to 150, pretty decent on a wicket that is aiding turn.
Rohit Sharma and Parthiv Patel start in circumspect fashion in the first couple of overs, but Parthiv loses his wicket once he loses his patience. Rohit and Rayudu stitch together a decent partnership, before the latter falls, with Jos Buttler unable to negotiate the spin of the Daredevils, particularly Amit Mishra. That leaves Rohit to do much of the work as Pollard falls as well, and the skipper does just that, with a little bit of help from Hardik Pandya and Krunal Pandya to see his team home in the final over.
If Mumbai Indians bat first: Parthiv Patel again gets out early, while Rohit and Ambati Rayudu are unable to stay together for a sustained period. Jos Buttler, however, comes in and plays a nice little innings, staying at the crease as Rohit's wicket also falls. Despite the pitch taking spin, the momentum is with MI now, and Buttler, Pollard, the Pandya brothers and Harbhajan ride that wave to take the away team to 155.
De Kock has been outstanding in this IPL so far, and he continues that form, scoring at a quick rate up front, with Shreyas Iyer playing a cameo. Sanju Samson comes in during the latter part of the Powerplay and finds his touch, playing a few impressive cricketing shots. A fifty partnership between De Kock and Samson sets the chase up for the Delhi Daredevils, who get home courtesy Duminy and Karun Nair, despite losing the wickets of the two settled batsmen in quick succession.