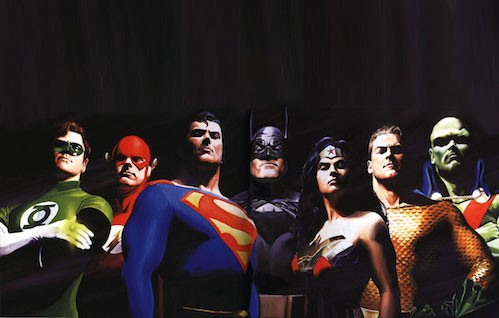 DC Comics is all set to undergo yet another continuity reboot of its ongoing titles and will mark each of them as issue #1 this June.
This would be the second time that DC is recalibrating all of its ongoing comic books, the first being 2011's New 52 re-launch that was met with positive response from fans and readers.
The new reboot is intended to get the story of comic books in sync with the upcoming movies and television series of DC Extended Universe, especially "Batman v Superman: Dawn of Justice" that is scheduled to hit theatres worldwide on 25 March, 2016.
The new comic books will also consist of elements from another upcoming DC movie, "Suicide Squad." Inverse has mentioned that "it may wind up being the best, boldest move at a time when DC's comics desperately need one."
Bleeding Cool's Rich Johnston has reported that the change is supposed to re-align DC's books with its on-screen counterparts.
"Flash, Green Arrow will be okay, anything that's not is less so. I haven't heard about Green Lantern," he said.
There is a significant possibility that Green Lantern might survive as the character will be in the upcoming DCEU movie "Justice League," as revealed during the "Dawn of Justice League" special on The CW.
There have been some major changes in DC since New 52 re-launch in 2011. Several televised versions of DC superheroes entered the big screen, with "Arrow" being the first that was aired in 2012 on The CW. Since then, DC's characters are ruling the TV crowd with shows like "The Flash" and "Supergirl," which received praise from fans and critics.
Other shows that have been living up to expectations are "Gotham" on Fox, "Constantine," based on "Hellblazer" series, on NBC and the latest "Legends of Tomorrow," that has also started to air on The CW.
Given that the popularity of such shows has been growing continuously, DC's move to reboot its titles may prove to be fruitful.