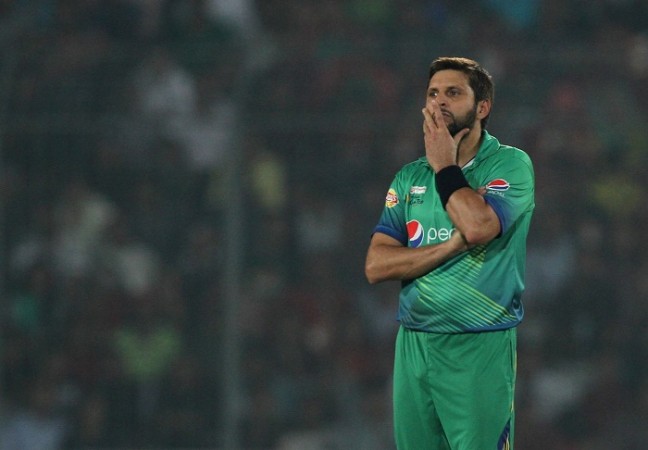 Underworld don Dawood Ibrahim has reportedly made a phone call to Pakistani cricketer Shahid Afridi and told him to stop running his mouth or face dire consequences. This comes in after Afridi, 36, recently slammed Javed Miandad and elongated a public spat.
Miandad, 59, had accused Afridi of fixing matches, which infuriated the swashbuckling batsman. Afridi has stated that he would be forced to take a legal action against the 1992 World Cup winner for his comments.
While former star cricketers from Pakistan like Wasim Akram have requested the two to end their ugly war of words, it is being claimed that Dawood, one of the most wanted terrorists in the world, made a personal call to Afridi on October 12 around 8-9 pm.
According to reports, Dawood told Afridi to shut his mouth or be ready to face consequences.
"Javed Bhai & Shahid mean a lot to me & to Pakistan. It's really sad to see what's happening between them. InshAllah it will be over soon," Akram tweeted over the incident.
"The stones being thrown between 2 very respected cricketers calls for quick resolve by appropriate mediation instead of this unwanted chaos," he added.
Afridi had mentioned that he had done a lot for the Pakistan cricket team and none could accuse him of wrong deeds. "Nothing matters more to me than playing for my country with pride, no one can accuse me of selling my country," the right-handed batsman had said.