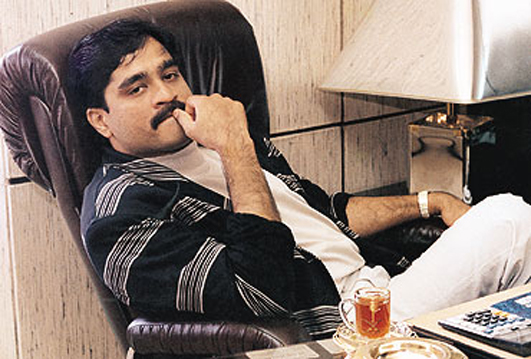 Hours after admitting in Parliament that had lost the track of India's most wanted underworld don-turned-terrorist – Dawood Ibrahim – the government on Tuesday made a U-turn on its stand.
Even as Minister of State for Home Affairs Kiren Rijiju accused Pakistan of not cooperating in nabbing the mastermind of 1993 Mumbai serial blasts, intelligence agencies officials confirmed that he was still present in the neighbouring country.
"Government's consistent stand is that he (Dawood) is in Pakistan and government of India has been providing information to Pakistan about his whereabouts and Pakistani agencies are not cooperating with Indian government. That is well known to everyone," PTI quoted Rijiju as saying.
According to Indian intelligence, Dawood Ibrahim has been hiding in a couple of safe houses in Karachi under the shelter of ISI and Pakistani establishment. He is still said to be running his underworld business from his hideouts.
"He has consciously restricted his movements in the wake of the Interpol red-corner notice and UN special notice against him. He avoids travelling abroad, including to the Gulf that was his haunt for long since he left India after the 1993 Mumbai blasts," The Times of India quoted an official as saying.
A senior home ministry official has even divulged the exact location of his safe houses – White House, Clifton; House No. 37, 30th Street, Defence Housing Authority; and a bungalow in Noorabad area. He reportedly often travels to Peshawar and has been issued three Pakistani passports since 1991, according to the TOI report.
Although the Indian government has remained mum on the whereabouts of Dawood Ibrahim for the last few years, the minister of state for home Haribhai Parathibhai Chaudhary on Tuesday created controversy stating that the Centre is unaware of his exact location.
"The UN Security Council has also issued a special notice against him. The subject has not been located so far. Extradition process with regard to Dawood Ibrahim would be initiated once the subject is located," Chaudhary had said.
The government's statement had not only surprised the opposition, but also left the Mumbai police commissioner M N Singh disappointed.
"Even our intelligence agencies have proved that Dawood Ibrahim is in the patronage of ISI.. hence saying that no idea where Dawood is... is absolutely a big mistake on behalf of the central government," Singh told PTI.
"It is also possible that ISI might have eliminated him, but the fact which cannot be denied is that he (Dawood) is, or was in Pakistan under the direct supervision of ISI."