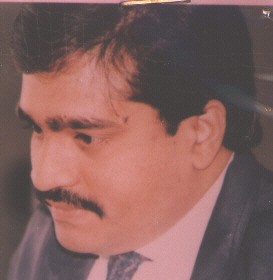 In further evidence that terrorist Dawood Ibrahim is in Pakistan, intelligence agencies have claimed that they traced his phone calls to Dubai four months ago.
Dawood reportedly made three calls from Pakistan to a Dubai-based associate called Javed, who is said to be in charge of the gangster's businesses of narcotics, extortion, hawala and fixing in Dubai and India, The Times of India reported.
Dawood had also allegedly made regular calls to another associate, identified as Tariq, months before the calls to Dubai, the report said.
"Dawood was only talking about his businesses in these calls," sources told the newspaper.
The revelations have come days after Home Minister Rajnath Singh said that Dawood was in Pakistan and that India would bring him back, after a fiasco by his ministry in the Parliament earlier this month when it said it had no clue about the gangster's whereabouts.
"India has credible information of Dawood Ibrahim being in Pakistan. We will pursue and put pressure on Pakistan in tracking Dawood Ibrahim. India will leave no stone unturned to bring him back," Rajnath Singh had said.
India's activities to crack down on Dawood Ibrahim and his network have heightened in recent weeks, and the government also plans to ask Pakistan to seize his assets since he features on the United Nations Security Council's (UNSC) al-Qaeda sanctions list.
The government has also directed the Enforcement Directorate to probe Dawood's properties in India, most of which are based in Mumbai.
Dawood, who is the main accused in the 1993 Mumbai blasts that killed 257 people, has evaded Indian authorities for over two decades.
Pakistan has repeatedly denied that he resides in the country, but the reports of Dawood's phone calls traced from there once again points to the fallacy.