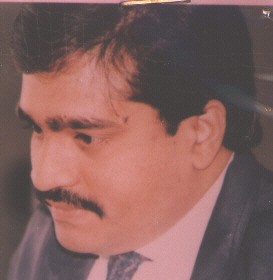 While reports of Dawood Ibrahim's alleged willingness to surrender to the CBI after the 1993 Mumbai blasts caused a flutter in India, the Modi government has now gone ahead and claimed ignorance about the gangster's current location, stating he has gone off Indian intelligence radar.
The home ministry said in the Parliament on Tuesday that the government does not know the exact whereabouts of Dawood Ibrahim. This would impede the efforts to extradite him back to the country.
"The subject has not been located so far. Extradition process with regard to Dawood Ibrahim would be initiated once the subject is located," minister of state for home Haribhai Chaudhury said in response to a question from BJP MP Nityanand Rai.
The government's confession comes six months after it had asked Pakistan to hand over the gangster citing evidence that he was living in Karachi.
"We have been asking [Pakistan] to hand him over to India for a long time. Many evidences have already been given to Pakistan. It should now act and hand him over to us," minister of state for home Kiren Rijiju had said in December.
A recent report had quoted former CBI DIG Neeraj Kumar alleging that Dawood Ibrahim had offered to surrender in 1994, a year after the Mumbai blasts that killed 257, but the agency had turned down the offer.
However, former CBI Director Vijay Rama Rao, who headed the agency from July 1993 to July 1996, has dismissed Neeraj Kumar's claims.
Dawood Ibrahim is one of the most wanted men in India for his role in masterminding 13 blasts in Mumbai (then Bombay) after the Babri masjid riots. As many as 257 people were killed in the blasts.