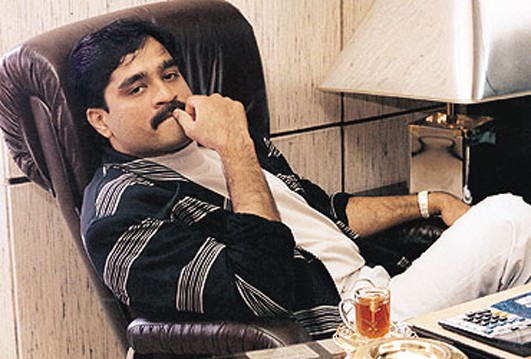 Dawood Ibrahim, the most wanted man in India for masterminding the 1993 Mumbai serial blasts, among other things, is expected to tune in via Skype when his nephew Alishah Parkar, the youngest son of his sister Hasina Parkar, ties the knot in Mumbai on Wednesday, Aug. 17. The Mumbai blasts had led to the deaths of at least 250 people, and had scarred a nation that had hitherto not known terrorism of that magnitude.
Dawood Ibrahim Kaskar, son of sub-inspector Ibrahim Kaskar, had reportedly fled overseas following the serial blasts that came in the aftermath of the 1992-93 Mumbai riots that involved Hindus and Muslims. The riots themselves were said to be politically motivated, with the demolition of the Babri Masjid in Ayodhya on Dec. 6, 1992, acting as a catalyst.
Sources told the Times of India that the Parkars had arranged for Dawood to watch the wedding — expected to be a lavish affair — over the internet from Pakistan, or more specifically Karachi, where the underworld don is said to be holed up. Pakistan has time and again denied that he was in the country, but that had also been the case with Osama Bin Laden, who was killed by the U.S. in Abbottabad in Pakistan in a hush-hush raid.
Reports say Dawood has asked his men in Mumbai to ensure that the wedding of Hasina's only surviving son — her other son had died in an accident in 2006 — goes off without a hitch. It may be noted that Hasina, who died in 2014, also has a daughter.
The TOI report said the Mumbai crime branch has asked its officers to monitor the guests at the venue and also look out for known and wanted associates of Dawood Ibrahim. "We will keep a watch as there is a possibility of rival gangsters trying to disturb the peace," said an officer.
The nikah ceremony on Wednesday morning at Rasool mosque in south Mumbai will be followed by a reception at the Tulip Star hotel in Juhu. The bride is Ayesha Nagani, who belongs to the Memon community.
It may be noted that Dawood Ibrahim's daughter married Pakistani cricket Javed Miandad's son Junaid in 2005.