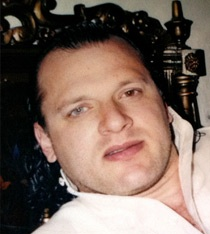 David Coleman Headley, who has been convicted in the 2008 Mumbai attacks, has reportedly confessed to the National Investigation Agency (NIA) that Pakistan's spy agency Inter-Service Intelligence (ISI) and its Army were behind the serial attacks that killed at least 166 people.
The attacks in Mumbai were carried out by Lashkar-e-Taiba (LeT) on the approval of terrorist Hafiz Saeed and with the assitance of ISI, Headley said, according to NIA's interrogation report that CNN-IBN claims to have accessed.
Pakistani-born American national Headley told the NIA that ISI officials were their handlers. While ISI' majors Iqbal and Sameer Ali were Headley's handlers, ISI brigadier Rivaz was LeT chief Zaki-ur-Rehman Lakhvi's, according to the report.
Headley also reportedly said ISI Lieutenant General Ahmed Shuja Pasha visited Lakhvi at Adiala Jail in Rawalpindi following his arrest in connection with the 26/11 Mumbai attacks.
He further confessed he was provided financial support for recce of Mumbai, besides India Gate, the Central Bureau of Investigation office and the vice-president's residence in Delhi.
Headley will depose before a Mumbai court on Monday through video-conferencing. He was arrested in 2009 by the FBI and sentenced to 35 years in prison on 24 Janaury, 2013, by a US court where he pleaded guilty to charges of his involvement in the Mumbai attacks, Deccan Herald reports.
His confessions come at a time when India and Pakistan are trying to mend their relationship, which went sour last year over issues of ceasefire violations and frequent infiltration in Jammu & Kashmir.
Both sides had planned foreign secretary-level talks in February, but it got delayed after the attack on an Indian Air Force base in Pathankot, Punjab, in January. India found evidence that linked Pakistan-based extremist group Jaish-e-Mohammed to the attacks.
India forwarded the evidence to Pakistan for investigation and sought action against the perpetrators. A probe team set up by Pakistani Prime Minister Nawaz Sharif is investigating the evidence provided by India.