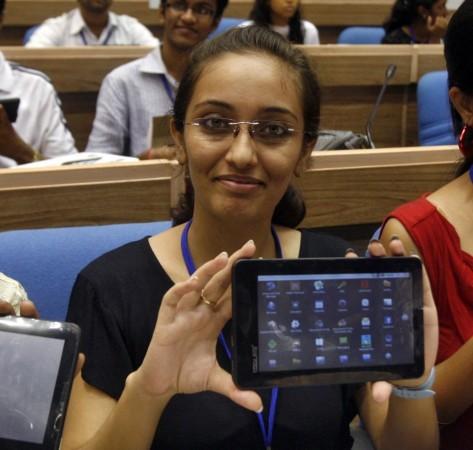 Aakash tablet maker Datawind seems to be looking to explore various options in the lucrative tech market as it is reportedly prepping a 10-inch tablet with voice calling feature.
A report published by BGR.in which quoted the CEO of DataWind Suneet Singh Tuli said that the company will launch the tablet in June and it is likely to be priced around ₹5000. Datawind is also rumoured to be testing an LTE phablet.
"We would be launching 10-inch devices in the budget category for customers to be able to own these devices for the same price they now pay for a 7-inch device by most of other brands. These devices would be introduced in the ₹5,000 to ₹5,500 category and some of these tablets will also feature voice-calling capabilities. We plan to make an announcement on these products after six weeks from now," Suneet Singh Tuli, CEO, DataWind told BGR India.
The company, which is part of Indian government initiative to link the nation's 25,000 colleges and 400 universities in an e-learning programme, is eying to get a foothold in the market with the roll out of low cost devices. Meanwhile, the company announced the completion of the Aaksh 2 tablet project and said that it has shipped one lakh units of the tablet to the Indian government. The company also added that it has cleared all backlog orders pending for its commercial Ubislate tablets.
"We have supplied all units of Aakash tablets under contract to the government. It will be with the transporter by midnight tonight and will be processed through Letter of Credit documentation by IIT-Bombay," Datawind CEO Suneet Singh Tuli had said earlier.