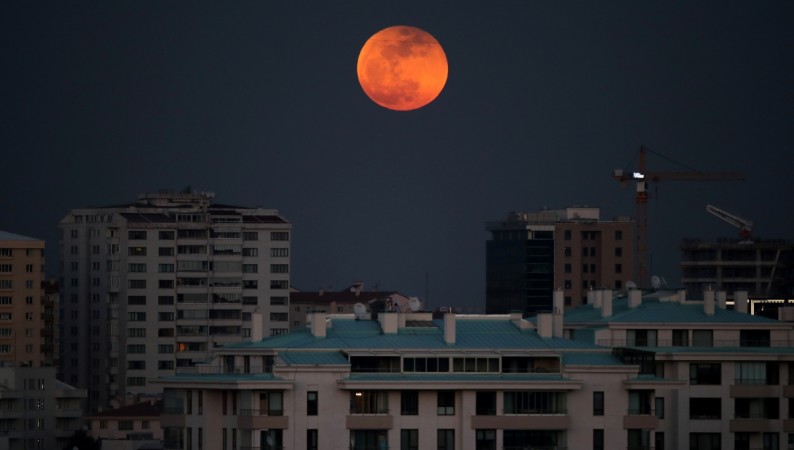 A three-month-old baby's severed head was found on the rooftop of a house in Hyderabad on Thursday morning. The police suspect this is a case of human sacrifice that reportedly took place on the night of the blood moon and lunar eclipse.
The baby's head was found wrapped in a cloth on the terrace of a cab driver's house at Chilakanagar in Hyderabad. The driver's mother-in-law, who had gone to put out clothes to dry, found the severed head, following which she alerted her family members and notified the local police.
"Initially, I thought someone had dumped garbage on the terrace. When I was checking it out, I found the head of an infant. I dropped it and shouted for help," she told the police.
The cab driver, Rajasekhar, claimed he was unaware of how the baby's head had found its way to his terrace. He also told the police someone had sprinkled turmeric and kept lemons on his cab, which he said could be a part of a tantric ritual against him and his family.
The dog squad and Crime Laboratory Ultimate Evidence System (CLUES) teams have been made a part of the ongoing investigation to find the rest of the body. The police are also investigating whether the baby was a girl or a boy.
"We have searched the vicinity in vain. We are sure that the infant was killed somewhere else as there is no blood on the terrace. If the head was thrown from the street below, blood would have splattered on impact," Umamaheswara Sarma, Malkajgiri deputy police commissioner, was quoted by Deccan Herald as saying.
The police officer was asked if the death could be a suspected case of child sacrifice on the night of the lunar eclipse, and he said the police would be looking into "all the possible angles" of the incident.