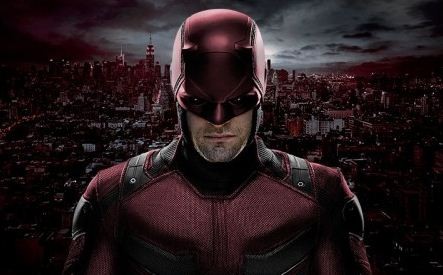 The wait for the return of Hell's Kitchen's blind vigilante is over as "Daredevil" Season 2 is premiering on Netflix Friday, March 18, 2016. Get your binge-watching pyjamas and snacks ready because this 13-episode season is expected to be more addictive than the first.
As fans know, Matt Murdoch (Charlie Cox) is a lawyer during day and a daredevil vigilante during the night. As a child, he was rendered blind in an accident involving a truck full of mysterious chemicals. However, the lack of one sense was compensated by an acute improvement in the rest of the senses.
He depends on them to defeat the bad guys in Hell's Kitchen when the rest of the city sleeps peacefully. Matt's best friend and business partner Foggy (Elden Henson) knows about his secret, but his potential love interest and employee Karen (Debroah Ann Woll) is still in the dark.
Also Read: Izumi teaches Itachi 'The Pain of Living' in 'Naruto Shippuden
Stick (Scott Glenn), Matt's surrogate father who taught him everything he knows about martial arts is expected to have a pivotal role in Season 2. A blind yet fearsome fighter himself, Stick is expected to herald the magical elements in the Marvel universe. Many fans also hope that the storyline in Season 2 will help pave way for Matt to crossover to the upcoming "Captain America: Civil War" movie.
Fans also have Jon Bernathal's Frank Castle aka the formidable Punisher and Elodie Yung's Elektra to look forward to in this season. As comic book fans know Punisher and Daredevil, both seekers of justice, clash from time to time because of their opposing views on what justice means.
Meanwhile, Elektra is a former lover of Matt, meaning there will be some awkward moments involving her and Karen if they were to ever meet this season. It also remains to be seen if Karen will finally learn the truth about her boss.
Here is a countdown to the release of "Daredevil" Season 2 on Netflix: