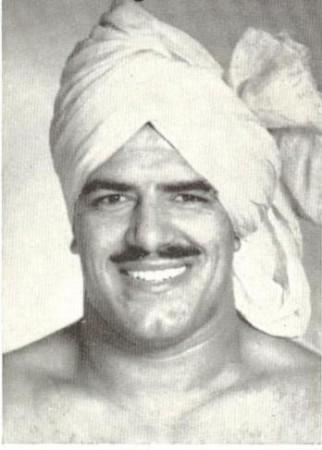 Legendary wrestler-turned-actor Dara Singh was rushed to hospital in Mumbai following a severe cardiac arrest on Saturday.
The 83-year-old was admitted to the casualty ward of Kokilaben Dhirubhai Ambani Hospital around 5.15 p.m. as he was not able to breathe, said Dr Ram Narain, executive director of the hospital.
"He is very, very critical. He was brought in an emergency condition to hospital at 5:15pm. He had suffered cardiac arrest. He is in ICU and we are monitoring his condition hour- by-hour," Narain told news agency Press Trust of India.
Dara Singh's son, Vindu, had earlier mentioned that his father was not keeping well and that he is currently in a critical condition.
"He is very serious and there is blood clot in his brain or he has suffered heart attack... We are not sure what has happened. We have been told that he is under observation for 24 hours," Vindu said.
"Thank you for all the prayers he seems to be fighting and with the grace of god we might get some good news," Vindu said on his Facebook page today.
Born in Punjab, Dara Singh was a wrestler before he started acting in films. He visited several countries worldwide to defend his title as "The World Champion", and retired undefeated from the wrestling arena in 1983.
He started his acting career in 1962 and became famous for his roles in "King Kong" and "Faulad". He is also well known for his role as Hanuman in Ramanand Sagar's television series "Ramayanand".
He was last seen in Imtiaz Ali's 2007 film "Jab We Met", where he played the role of Kareena Kapoor's grandfather.
Earlier this month, veteran actor and politician, Shatrughan Sinha, was admitted in the same hospital following some respiratory problems.
Although, the actor is completely fine, he is not yet discharged from the hospital.