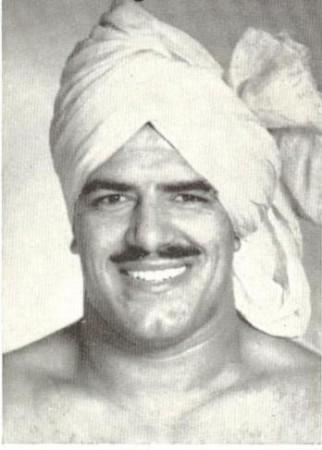 Dara Singh, a wrestler-turned-actor, is still in critical condition after suffering from a severe cardiac arrest on Saturday.
Doctors from Kokilaben Dhirubhai Ambani Hospital, where Singh was admitted since Saturday evening, said on Tuesday that that his condition is still serious and that he is presently put on a ventilator to help him breathe.
On Wednesday morning, Dr Ram Narain, the hospital's COO, said that Singh has suffered extensive brain damage and that his recovery is quite doubtful.
"His condition is still very critical. MRI is showing significant damage to brain due to decreased oxygen supply to brain when he had the cardiac arrest," Narain told news agency IANS.
His son Vindu Dara Singh told reporters that "he is still critical and is on life support system. He is unconscious since the time he was admitted to hospital and he has not spoken to anyone till now. Doctors are also continuously monitoring his condition hour- by-hour. He will be kept under observation for at least 24 hours. Please pray for him."
Several Bollywood celebrities including director and choreographer Farah Khan, actors Om Puri, Raza Murad and Dharmendra paid a visit to the hospital to meet Singh's family.
"I didn't want to see him lying down in a stateless. I want to remember Dara uncle as a robust fighter, healthy and strong. So, I didn't go inside to see him but I met his family and came back," Farah Khan told reporters outside the hospital.
"I met his family. His family members are very strong. Nobody is immortal," Om Puri said.
Dharmendra, who met the ailing Singh on Wednesday, asked everyone to pray for his health and a quick recovery.
"He is my darling brother ...please pray for him. Doctors are trying their best, but let's all pray for him," Dharmendra told the media.
Tina Ambani, actress and Chairperson of the Kokilaben Dhirubhai Ambani hospital, also met Singh's family on Monday, and assured Vindu that the doctors are trying their best to help Singh battle with his condition.
Meanwhile, some media channels reported that the ailing actor passed away on Monday. News of his alleged death quickly hit the social media, with people posting condolence messages on Twitter and Facebook.
Shocked by the false report of his father's death, Vindu thrashed the rumor and said, "There is slight improvement in his condition and please it's a request till the time he is alive please don't kill him and pray for him. We can see that he is fighting from inside."
Narain also refuted the rumor that Singh is dead. "Dara Singh is not dead. These are all rumors. He is on ventilator and needs high dosage of oxygen. His kidneys are not working," he told an entertainment website.
"Dara's entire family is here. Vindu has accepted the fact that his father is 84. He knows his condition and has understood the situation. We just hope that he gets better with passing time," he added.
Also Read: RIP Dara Singh: Wrestler-actor Passes Away, Celebrities and Fans Express Grief