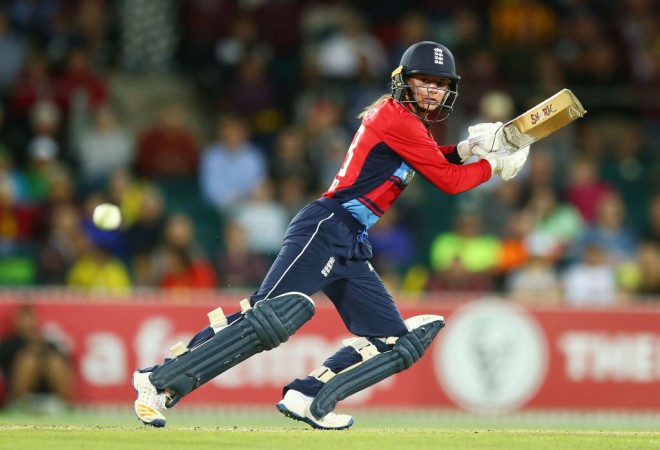 England women's team star Danielle Wyatt was delighted when she found her name in Sky Sports Cricket's Team of the Week, which also features Indian captain Virat Kohli.
South African journalist Matt Floyd compiled a list of 11 cricketers who had come up with game-changing performances in the last week.
While Kohli made the list for his quickfire ton in the third innings of the first Test against Sri Lanka in Kolkata earlier this month, Wyatt became an automatic choice after she hit a breathtaking match-winning ton in the final T20I of the women's Ashes series against Australia on Tuesday, November 21.
Check out Wyatt's Tweet here
It's a well-known fact that Wyatt had fallen head over heels for Kohli. The 26-year-old even proposed marriage to the Delhi batsman in 2014.
The two cricketers had met during India's tour to England that year, in which Kohli struggled, scoring at 13.50 in 10 innings.
Wyatt was recently trolled after she posted a photograph of a bat she was gifted by Kohli with a wrong spelling of the Indian captain.
The all-rounder, who has represented England in 53 ODIs and 73 T20Is, hit back saying the name was written by the manufacturer of the bat and she had no role in it.
However, Wyatt had written "Kholi, Marry me" when she took to Twitter to express her love for the batting star.