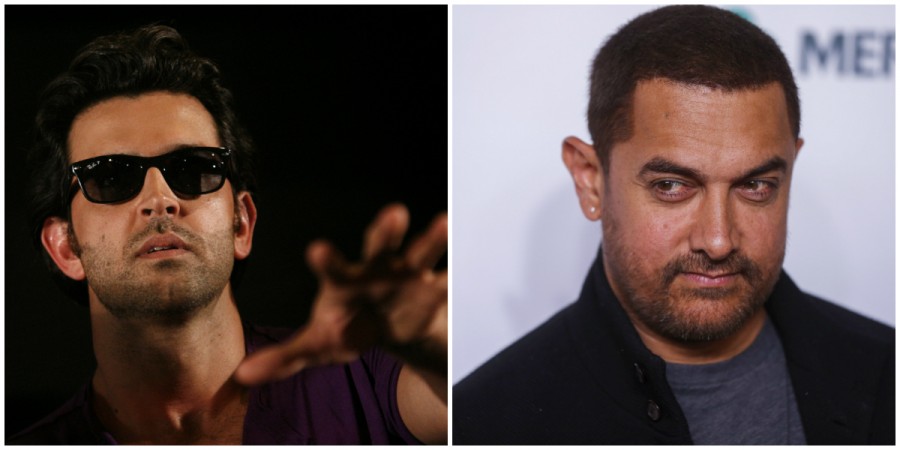 Bollywood's Mr Perfectionist Aamir Khan prefers releasing his film during Christmas, but this year the actor might give a miss to his lucky period. As per reports, Aamir might not release his much-awaited film "Dangal" during that specific festive season.
Aamir is likely to reschedule the release date of "Dangal" and make it an Independence Day release. The actor is "seriously contemplating" advancing the release of his film because "Dangal" is high on patriotism, Hindustan Times reports.
"In all likelihood, Aamir is going to move the film's release date to the Aug. 15 weekend. Since the movie is almost ready, doing so shouldn't be an issue. He feels that since the film strongly showcases love for the nation, it would be perfect to bring the movie out on Independence Day," an insider told HT.
There has been no official confirmation regarding this, but the report suggests Aamir has already started working on rescheduling the release date. Also, during an interview, which is yet to be aired on TV, Aamir said the film is a patriotic and emotional story and thus the best time to release it would be in August.
"It is a patriotic film, and [talks] about the empowerment of the daughters of India, where I play the role of a father to four daughters. My character carries a dream of winning a gold medal for India, which his daughters fulfil for him. It is a very patriotic and emotional story. So, I believe that the best day to release this film would be Aug. 15," sources quote the actor as saying during the interview, according to HT.
Meanwhile, three big movies, starring Hrithik Roshan, Akshay Kumar and Abhishek Bachchan, are releasing during the Independence Day period. Hrithik's "Mohenjo Daro," Akshay's "Rustom" and Abhishek's "Phir Hera Pheri 3" are slated to release Aug. 12, and if Aamir changes the release date of "Dangal" to then, it will face tough competition from all three movies.
International Business Times, India, tried contacting Aamir for the story, but he was not available for comment.