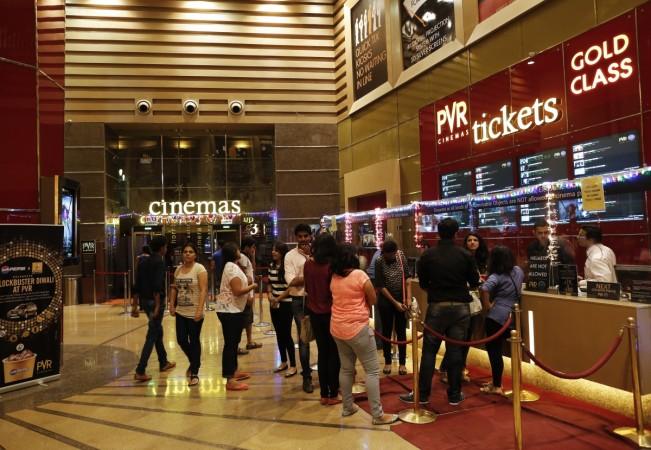 Many sectors took a beating in November and December as a result of Prime Minister Narendra Modi's demonetisation decision, but showbiz almost bucked the trend. The latest Hindi blockbuster Dangal starring Aamir Khan, which was released on December 23, has done well and is poised to beef up PVR's Q3 earnings, according to brokerage Motilal Oswal Securities Ltd. (MOSL).
The spend per head (SPH) actually grew about 5 per cent and advertisement income rose by about 10 per cent, MOSL said in a note.
"Hindi film Dangal reported stellar net box office collection (NBO) of ~INR2.4b (Rs 240 crore) until 31-December 2016 in India, which is expected to aid PVR (~20% market share, according to management) in the current quarter.
"In 3QFY17, we broadly expect average ticket prices (ATP) to remain flattish, given poor content overall (except for Dangal), SPH improvement of ~5 per cent, and advertisement income increase of 10-11 per cent," analysts Niket Shah and Chintan Modi wrote in their sector update.
PVR shares were trading at Rs 1,178 around 12.30 pm on Wednesday (Jan 4) on the Bombay Stock Exchange (BSE). The stock has fallen from Rs 1,284 on November 9, translating into an erosion of 8.25 percent since demonetisation.
The analysts said that PVR is positioned well to see a similar buoyancy in Q3 revenues with two blockbuster releases this month — Shah Rukh Khan's Raees and Hrithik Roshan's Kaabil.
Valuations

"We expect the impact of demonetisation to be lower than our previous estimates. We thus increase our earnings estimates by 22% for FY17 (was mainly cut because of impact on operating leverage in view of demonetization) while broadly maintaining FY18 estimates. The movie pipeline also appears strong with Shah Rukh Khan's 'Raees' scheduled to be released on 26-January 2017 along with Hrithik Roshan's 'Kaabil'," analysts said.
Movies that were released during Q3 or at the end of Q2 included Dear Zindagi, Befikre, Ae Dil Hai Mushkil, Shivaay, MS Dhoni and Kahaani 2.
In related news, MOSL quoted the PVR management as saying that the integration of DT Cinemas with PVR is now complete, which is set to take the total screencount to more than 600 by the end of the current fiscal, with the addition of 32 screens of DT Cinemas.
PVR's listed rival Inox Leisure was trading at Rs 233, up 0.26 per cent from its previous close. The stock had closed at Rs 245 on November 8, 2016, the day PM Modi announced the decision to ban Rs 500 and Rs 1000 currency notes that accounted for about 86 per cent of the total currency in circulation in value terms.
Cinepolis India, the Indian arm of Mexican multiplex chain Operadora Cinepolis SA de CV, operates about 240 screens and had indicated at plans to increase it to 400 by December 2017. It also plans to open new screens under the Fun Cinemas brand it acquired last January.