People across India are awestruck by the unprecedented response for Dangal and Baahubali 2. Especially, the massive collection of Dangal at the China box office.
Dangal was released in theatres across India and 40 key international markets on December 23, 2016. The movie has become the second all-time highest grossing Indian movies after PK. Five months later, the film was released in a record number of screens across China on May 5. Dangal was expected to do good business than Aamir Khan's PK- the then highest grossing Indian film in China with a collection of Rs. 120 crore.
But no one thought Dangal would create history by crossing Rs. 1,000 crore mark at the Chinese box office. In fact, Mr Perfectionist Aamir Khan, the hero and also one of the producers of the film, did not expect such a massive response. "I was hoping the film would be loved, but didn't think it would go to this extent," the actor told Live Mint in a recent interview.
Emotional connect
While trade experts are busy analysing reasons for Dangal's success, Aamir Khan thinks the emotional keys of both Indian and Chinese audience are similar.
"I guess 3 Idiots was the first time I realised as it had become a huge success in China on the internet even before its release. That is what made us realise that we have a strong connect with the Chinese audience. It made me realise that the cultures are very similar. The emotional keys of Indians and Chinese are very similar. Their reactions to 3 Idiots, PK or Dangal are very similar to the reaction of the Indian audience," Aamir Khan said in an interview to Bollywood Hungama.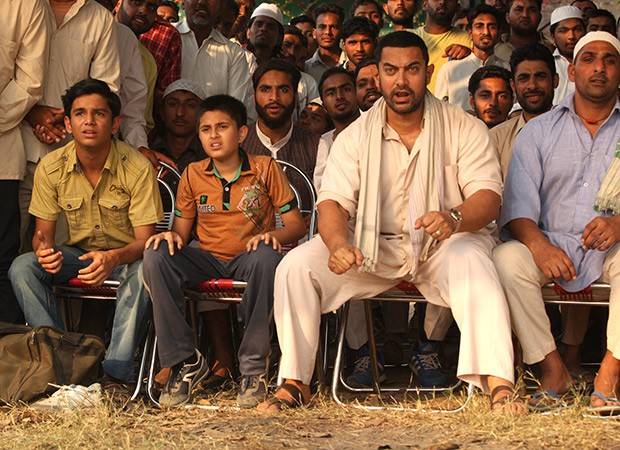 "Youngsters are feeling more connected to their parents. They feel like calling their parents. It's a response very close to an Indian response. For the success of the film first of all the film has to be good. I have always believed that good films don't have any barriers. This has been proved by the response of the Chinese audience to Dangal. They have embraced a film with a different language, from a different country and it has connected to them emotionally. Creative fields don't have any barriers," he added.
Aamir Khan's fan following in China
Aamir Khan's 3 Idiots was probably the first Indian film to release in China. It was not only a big hit at the China box office, but also help build a huge following for Aamir in the country. 3 idiots was followed by the likes of Dhoom 3 and PK which further boosted his fanbase. Before the release of Dangal, Amir Khan had 2 lakh followers on Weibo, the Chinese version of Twitter. Post Dangal, the number has gone up to 4.5 lakh.
Promotion and screen count
Aamir Khan promoted Dangal heavily across the country and the distributors hired over 9,000 screens to cater to the huge demand. China has more than 41,179 screens and Dangal occupied 22 percent of total screens in the country. The massive release worked in favour of the movie.
No local competitor
The distributors of Dangal timed the movie's release perfectly. Lack of direct local competition from regional movies paved way for the Aamir Khan starrer to rock the China box office.
Sex ratio in China and female empowerment
Another noteworthy aspect is the sex ratio in China. China has 1.15 male to female sex ratio, while this ratio stands at 1.12 in India. Female foeticide is high in China. The success stories of women find favour with the Chinese audience. The triumph of Disney's animated film Zootopia, which minted $236 million, is a case in point.
Dangal is a sports biopic of an amateur wrestler who trains his daughters to be world-class wrestlers. "The ideas of breaking gender roles and reforming education inspired by the film have struck a chord with many Chinese parents," the official Xinhua news agency said.
Strong word of mouth
Dangal collected ($23.04 million) at the China box office in the opening week. A strong word of mouth helped film see a meteoric rise in the collection in following weeks. Dangal's business grew by more than 300 times ($78.51 million) in the second week. In fact, the movie's collection in third ($24.75 million) and fourth week ($23+ million) was better than first week.