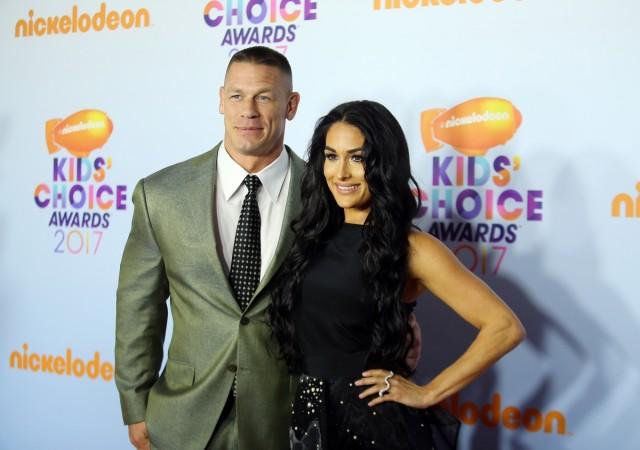 WWE superstar John Cena made sure to hog the limelight in every way possible at the Nickelodeon Kids' Choice Awards (KCA) 2017 in Los Angeles, California, on Saturday. The former 'Doctor of Thuganomics' was seen in various avatars at the event.
Although Ghostbusters remained the star of the night as it was announced as the kids' favourite movie and actor Chris Hemsworth also taking the favourite movie actor award home, all the spotlight definitely remained to Cena.
The 39-year-old pro wrestler and actor accompanied his partner Nikki Bella at the orange carpet, where they sparkled and also smooched, much to the amazement of the paparazzi.
Meanwhile, as we referred about the 'Doctor of Thuganomics' character which Cena played when he initially entered the WWE several years back, the freestyle rapping and the hip-hop appearance in jean shorts and body slams, were brought back to life by Cena at the KCA 2017.
Also...Cena got slimed, lest we forget!
Check out the videos
Cena's entry at the KCA 2017
An Oscars-esque selfie
Cena's dance-off with Nick Cannon