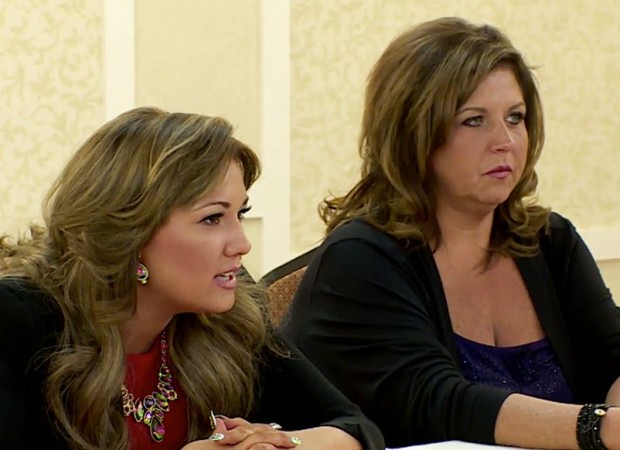 The fate of Lifetime's reality show, Dance Moms, may be underway as the dance coach Abby Lee Miller is currently dealing with her own legal problems.
Season 7 of this show is reportedly under production, though it's not confirmed yet whether Miller will be able to film for the entire upcoming season.
It was revealed that sentencing for Miller's bankruptcy fraud case has been delayed. "Due to a scheduling conflict, government counsel is unavailable on that date [Dec. 2]...the Government respectfully requests that the sentencing date be continued until Friday, Jan. 20, 2017, at a time convenient for the court," U.S. Attorney David Hickton said in a document.
It's asserted that Miller has a possibility of being around for the production of season 7. The first nine episodes of season 7 have already been filmed.
Miller, along with the talented dancers of the Abby Lee Dance Company (ALDC) and their mothers, films a brand new episode every week. Postponing of verdict confirms that Miller will be able to be a part of minimum 10 episodes without having any worries.
As per her legal problems, if the court ruling turns out against the dance instructor, she may serve a jail time of five years and be required to pay $5 million in fine for 20 counts of fraud and violation of currency reporting laws.
It is unknown if the show will continue without her. It might seem that the upcoming series would be the show's final run.
Lifetime is yet to announce a definite date for "Dance Moms" season 7.