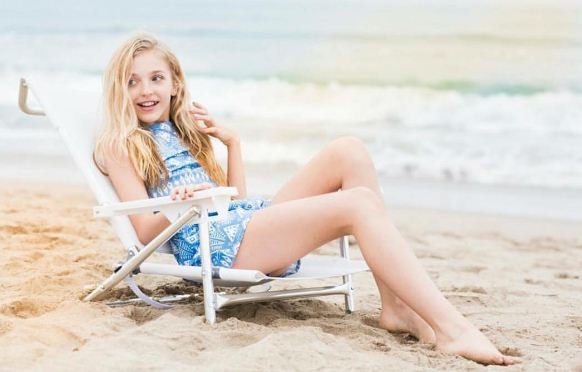 Anyone who has watched "Dance Moms" would tell you that Maddie Ziegler is pretty much irreplaceable. The 13-year-old dance prodigy, who quit the show a few months ago, helped her team Abby Lee Dance Company (ALDC) win several competitions and in many ways, became the face of the reality show. For many fans, "Dance Moms" will always have a void after Maddie's exit. But the show's dance coach Gianna Martello said there's someone else who could come into her own when Season 6B of "Dance Moms" is aired.
According to Gianna, newcomer Brynn Rumfallo could emerge as the next dancer to watch out for. The dance coach described the Arizona native as a versatile dancer and a strong addition to the team, one they very much needed.
To be sure, Brynn's performance in "Dance Moms" Season 6A was lauded by dance coach Abby Lee Miller and critics alike. The 13-year-old participant, who was made a permanent member of ALDC in Season 6A episode 17, even took part in a solo competition with Maddie.
In fact, she was, in many ways, pitted against the "Chandelier" dancer, a move that stirred quite a bit of drama on the show. During Season 6 of "Dance Moms," Maddie's mother Melissa Gisoni said, "Brynn's never going to be Maddie, never."
However, it seems that the show will focus on newer talent now that the Zieglers have departed "Dance Moms." Gianna told Bustle that apart from Bryn, 8-year-old Lilliana Ketchman is another strong addition. However, Lilliana will be part of the mini team.
While the show is in the midst of filming the second half of "Dance Moms" Season 6, recent reports suggest that Abby is still looking for new cast members. Earlier, the dance coach was in Atlanta and held try outs at the Dance Works of Rome studio.
Fourth grader Lily Lary, who auditioned along with other girls said, "I was a little nervous when my number was called, but I did good. I got to learn how Dance Moms started and I met one of my idols."
So far, Lifetime hasn't confirmed when "Dance Moms" Season 6B will be aired.