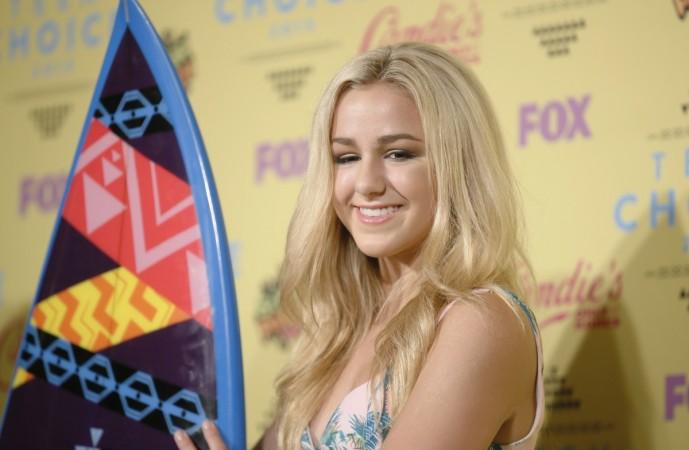 Former Dance Moms star Chloe Lukasiak has offered a sneak peek into her next project. In her latest Instagram post, the 15-year-old dancer uploaded a video of her on the sets of NBC's hit series Superstore.
Lukasiak, who will guest star in Season 2 of Superstore, appears as an employee of Cloud 9. Although the video doesn't reveal anything about her character, Lukasiak's name tag suggests that she will simply be called by her first name, Chloe.
Fans can expect Chloe to be a happy addition to Cloud 9's roster. In the video, she fools around and dances between aisles. At one point, she even says, "I always knew my parents would get me an after school job."
The dancer has indeed been busy juggling several projects. Earlier, she appeared on Lifetime's Center Stage: On Pointe. Apart from this, she acted in Cowgirl's Story with Bailee Madison and is currently filming indie film Loophole.
Lukasiak shot to fame when she appeared on dance reality show Dance Moms. The dance prodigy was considered one of the best and was often pitted against fellow dancer Maddie Ziegler. Lukasiak and her mother Christi left the show during Season 4 and the dancer is now focused on her acting and solo dance career.
Superstore airs on Thursdays at 8 pm EST on NBC.